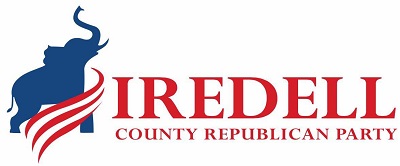 BY KARISSA MILLER
The Iredell County Republican Party Executive Committee has selected Bryan Shoemaker to fill a vacant seat on the Iredell-Statesville Schools Board of Education.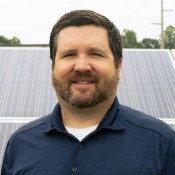 Shoemaker will fill the opening created by the resignation of Ken Poindexter, who served as the District 1 representative for nearly three years before health issues led him to step down.
Because school board seats are elected in partisan elections, N.C. state law provides that any vacancies be filled by appointment of the nominee selected by the party which held the seat.
During the GOP executive committee meeting last Friday, Poindexter expressed his support for Shoemaker, who previously held the District 1 seat.
According to GOP Chairman John Allen, the opening was advertised and posted on Facebook, the party's website and WSIC Radio website leading up to the vote. Shoemaker was the only applicant.
Executive committee members who live in District I voted to nominate Shoemaker for the position.
Shoemaker is an Iredell County native and proud North Iredell High School graduate. He earned an associate degree in applied science from Wilkes Community College.
Shoemaker has worked for EnergyUnited for 17 years.
"I want to be a dedicated servant and represent the citizens of northern Iredell County to the best of my ability and be open, honest and fair," Shoemaker said.
Her served on the board in the District I seat from 2010 to 2014.
Shoemaker said he first ran for the Board of Education after the birth of his son because he wanted to make a difference in the lives of students.
"I've always been involved in politics since my teenage years," Shoemaker said. "I had a teacher in the third grade who got me interested in politics. We talked about current events, and she never told us what she thought, but we always had a good discussion. It was a big influence."
He believes one of the biggest issues facing the school district is the technology lease for 1:1 laptop device deployment for student. The board is considering whether to continue using Apple devices or switch to another company.
Shoemaker will serve Poindexter's remaining term that will end in December 2022.
He will be sworn in at the Tuesday, September 7, Committee of the Whole meeting at 6 p.m. The meeting will take place at Career Academy and Technical School, 350 Old Murdock Road, in Troutman.