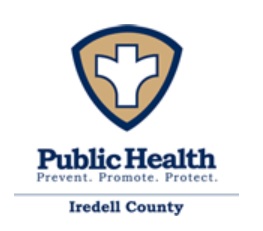 Special to Iredell Free News
The Iredell County Health Department will hold a COVID-19 drive-thru vaccine clinic starting at 10 a.m. on Thursday, January 7, at Hebron Baptist Church, located at 175 Hebron Road, Statesville.
You must bring an ID with you to be vaccinated.
Health officials ask everyone to be patient with the drive-thru COVID-19 vaccine clinics and process, while doses are still in short supply. At this time, only individuals who are part of priority group 1A and individuals 75 and older are eligible for the vaccine
Vaccine will be given to those who arrive at the vaccine clinic first and only to those who are eligible.
The Health Department's goal is the safe delivery of the vaccine to all individuals. They are working on lowering wait times and reducing the number of individuals who get turned away due to not being in an approved group or because the vaccination capacity has been reached.
"The delivery of this vaccine to the community is especially difficult, since there are so many moving parts like knowing how much vaccine will be available to give out just days (or a day) before a drive-thru clinic and working to add different priority groups in future clinics," health officials said in a news release.
"Everyone who wants a COVID-19 vaccine will be able to get one. You might not be able to get the vaccine today or next week but our goal is to provide the vaccine to everyone who wants one, as vaccine becomes available and as we follow the prioritized schedule. It may be several months before vaccines are widely available to everyone. We cannot predict when we will move forward with vaccinating individuals in all groups, but you can be assured that we will be adding groups as quickly as possible. When we receive more vaccine, we will notify the community who is eligible on our website, Facebook and local media outlets."
The Health Department encourages residents to continue to check the department's website for this information: https://nc-iredellcounty.civicplus.com/1441/COVID-19-Vaccine