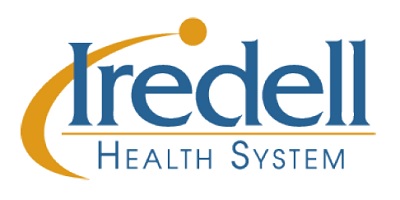 Special to Iredell Free News
Effective Friday, August 6, at 5 p.m., Iredell Health System is tightening its visitor restrictions at Iredell Memorial Hospital to help protect patients and staff from the rapidly spreading Delta variant of COVID-19.
The Iredell County Health Department reported Friday that 26 people who have tested positive for COVID-19 are currently hospitalized across the county.
Patients hospitalized at Iredell Memorial, including the Critical Care Unit and Emergency Department, will be permitted to have two visitors per patient per day. Patients of The Birth Place may have one support person and one visitor, but those two individuals must also remain the same throughout the day. Exceptions can be made throughout all units of the hospital for end-of-life situations.
The Health System's outpatient services will now only allow one individual to accompany a patient to the Same Day Surgery Center, Endoscopy Center, Radiation Therapy Center, Heart & Vascular Center, Imaging department, Outpatient Laboratory, Women's Health Center, Iredell Wound Care Center, Iredell Urgent Care, and all Iredell Physician Network practices, including the Iredell Mooresville campus. Should waiting rooms in those areas be full, visitors will be asked to wait in their vehicles.
No visitors are allowed for COVID-19 positive patients, with the exception of end-of-life situations.
All visitors must be age 18 or older, and no visitors showing any symptoms of illness will be permitted.
Face coverings are required while inside any of the Health System's facilities.
Social distancing and safety guidelines must also be followed.
As a reminder, all visitors to Iredell Memorial Hospital should enter through the Emergency Department entrance (Lower Level – Entrance E), and expect to be screened upon arrival. Visiting hours at Iredell Memorial are from 8 a.m. to 8 p.m., with the exception of the Emergency Department, which is 24 hours.
Visitor restrictions are subject to change at any time and may become more restrictive in the future if necessary for the safety and wellbeing of staff and patients.
"We have recently seen a significant increase in the number of hospitalizations and positive COVID tests in our county and in North Carolina, and these restrictions are a necessary precaution to help protect our workforce and our community," said John Green, president & CEO of Iredell Health System. "We understand this change may be difficult, and appreciate everyone's ongoing support during these challenging times."
About Iredell Health System
Iredell Health System includes Iredell Memorial Hospital; Iredell Mooresville; Iredell Home Health; Iredell Wound Care & Hyperbaric Center; Community and Corporate Wellness; Occupational Medicine; the Iredell Physician Network and more. Iredell Memorial Hospital is the largest and only nonprofit hospital in Iredell County. The comprehensive healthcare facility has 247 beds; more than 1,700 employees; and has 260 physicians representing various specialties. Centers of excellence include Women's and Children's; Cardiovascular; Cancer; Surgical Services and Wellness & Prevention. The Health System's newest campus, Iredell Mooresville, is home to the area's only 24-hour urgent care facility, as well as an ambulatory surgery center, imaging center, rehabilitation services, and physician practices. The mission of Iredell Health System is to inspire wellbeing. For a comprehensive list of services and programs, visit www.iredellhealth.org.