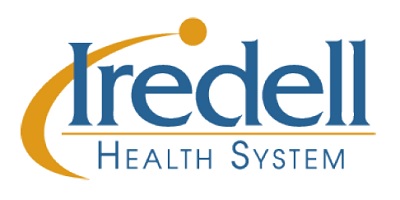 Special to Iredell Free News
Iredell Health System recently appointed four new members of its Board of Directors, continuing its decades-long legacy of local community involvement.
Chuck Dockery, COO of Heritage Knitting Co.; Ray Georgeson, MD, of Piedmont HealthCare; Robert Aryeetey, MD, of Center for Infectious Disease; and Anthony Williams, owner of T & T Cleaning Services, were elected to the Board of Directors at this year's annual trustee's meeting, held virtually at the end of January.
Iredell Health System is led by a Board of Directors elected by a Board of Trustees. The Board of Trustees consists of more than 140 Iredell County residents representing various townships within the county. Committed to providing quality healthcare, the trustees fill openings on the Board of Directors and hear committee and system reports.
Chuck Dockery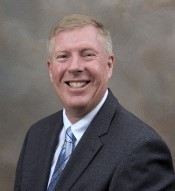 Dockery was born and raised in Statesville. He attended Statesville High School and Catawba College. His father established Heritage Knitting Co. in the 1960s, a small textile company that manufactures outerwear fabrics for the apparel industry. A family business, Dockery is now the co-owner of Heritage, carrying on his family's legacy.
His is an avid golfer and enjoys spending time at the coast and in the mountains. He and his wife Kim have one daughter, Meredith, who is a senior at UNC-Chapel Hill.
"It's quite an honor to be affiliated with a community hospital whose focus is healthcare and wellness for all," Dockery said of being elected to the Board of Directors.
Dr. Ray Georgeson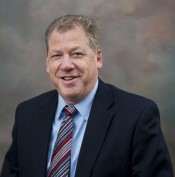 Georgeson grew up in a small farming town in Kerman, Calif., about 30 minutes west of Fresno. He attended a small Christian academy for elementary and high school and completed his undergraduate work at Pacific Union College. It was there where he obtained his bachelor's in Chemistry with an emphasis in Biochemistry.
Georgeson attended Loma Linda University for his medical degree, where he also completed his internship and residency in Internal Medicine. Following a year of Chief Residency in the internal medicine department, he spent three years of specialty training in Cardiology.
He moved to Iredell County in 1996 and joined Piedmont HealthCare (PHC) the year of its inception. He will celebrate 25 years in Statesville and with PHC this year. He is married to Christy, with whom he has a blended family of four children.
Georgeson loves playing the piano and in 2019 released his first professional recording, titled "Expressive Reflections." He also loves snow skiing, camping and visiting the beach.
Dr. Robert Aryeetey
Aryeetey was born in England, but spent his childhood in Ghana, where he became interested in infectious diseases.
He attended medical school at Kwame Nkrumah University of Science Technology, School of Medical Sciences in Ghana, completed his residency at Columbia University College of Physicians & Surgeons, New York, N.Y., and did his fellowship at State University of New York at Stony Brook. He is Board Certified by the American Board of Internal Medicine and the American Board of Infectious Disease.
Aryeety has now been in North Carolina for a little more than 15 years. He runs a private medical practice in infectious disease, and treats patients at all three hospitals in Iredell County.
He is married to Francesca and has two sons. He enjoys playing tennis.
"I am happy to be on the Board and look forward to the opportunity to be involved in the community," he said.
Anthony Williams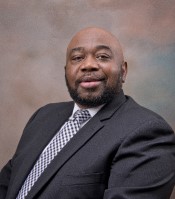 Williams was born and raised in Statesville, and is a graduate of Statesville Senior High. He attended Catawba Community College, and worked for United Parcel Services for 35 years as a service provider, and 17 years as safety coordinator. He retired from UPS in June 2019, and currently owns and operates T&T Cleaning Services with his wife Tonia.
He and Tonia have been married for 29 years and have one daughter, Alexis. He enjoys spending time with his family, playing golf and cooking.
"I'm excited about being a part of the Iredell Board of Directors," he said. "I'm looking forward to learning and sharing information with the board and the community regarding health issues."
New Trustees Appointed
New trustees were also appointed in January. Those individuals are:
• Charles Ashe, COO, Hospice & Palliative Care of Iredell County
• Jennifer Bosser, President & CEO, Iredell County Economic Development Corporation
• Jamye deBot, VP & CFO, deBotech, Inc.
• Brian Gantt, CPA, Cline & Company, PLLC
• Jameka Haynes, Chair of the Mooresville Mayor's Diversity & Inclusion Taskforce
• John Rosental, Partner, Coffey, Lovins and Company
• Kim Saragoni, Owner, Four Corners Framing
• Rebecca White, CPA, Potts, Combs, Rhyne & Teague, P.A.
• Melissa Wike, CFO, Iredell-Statesville Schools
"We are very appreciative for the commitment of the Board of Directors and Board of Trustees," said David Green, Iredell Health System board chair. "These individuals volunteer their time to help Iredell Health System with decision making as we care for our community, and we are grateful for their service."
About Iredell Health System
Iredell Health System includes Iredell Memorial Hospital; Iredell Home Health; Iredell Wound Care & Hyperbaric Center; Community and Corporate Wellness; Occupational Medicine; the Iredell Physician Network and more. Iredell Memorial Hospital is the largest and only nonprofit hospital in Iredell County. The comprehensive healthcare facility has 247 beds; more than 1,700 employees; and has 260 physicians representing various specialties. Centers of excellence include Women's and Children's; Cardiovascular; Cancer; Surgical Services and Wellness & Prevention. The mission of Iredell Health System is to inspire wellbeing. For a comprehensive list of services and programs, visit www.iredellhealth.org.