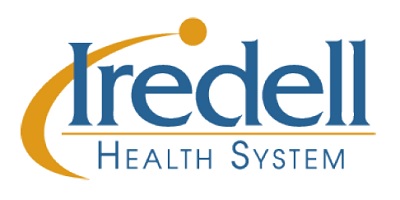 Special to Iredell Free News
March 14-20 is National Patient Safety Awareness Week, a national education campaign for promoting patient safety practices. Iredell Health System strives to make quality patient care and satisfaction a top priority every week.
"Every position in the hospital relates to patient safety. Patient safety is our non-negotiable," said Jed Pidcock, director of Patient Experience at Iredell Health System.
At Iredell Health System, the staff is committed to making sure patients are safe even after they go home.
The Iredell Health System staff works to ensure that patients are secure and free from abuse or other safety hazards while they are in the hospital and in their own homes,
"Patients should feel completely safe — 100 percent of the time. They should be very comfortable with the staff caring for them because every single staff member that touches the patient is an advocate for them," said Pidcock.
Iredell Health System is Planetree certified, meaning that it puts patient care at the center of the organization and uses that commitment as the foundation for overall patient safety.
Iredell Memorial Hospital takes pride in being a "No-Pass Zone" facility, a patient experience initiative that promotes safety by providing quick and timely responses to patients' needs. Regardless of their clinical status, all employees are responsible for ensuring patient safety and are expected to respond to patient call lights when walking through the hallways.
This initiative ensures that patients are quickly taken care of, even if the initial staff responder cannot take immediate action. The No-Pass Zone has dramatically reduced patient falls, as patients often use their call light to ask for assistance getting to the restroom. With this policy, a staff member can quickly get someone qualified to assist the patient immediately and avoid the chance of a fall.
Iredell Health System also takes special note to safeguard patient security measures as protecting private data is an integral part of overall patient safety. During the COVID-19 pandemic, Iredell Health System employees have taken extra measures to make sure patients are happy, healthy, and safe through sanitation standards and additional care. The Environmental Services team has gone above and beyond to sanitize and clean every area in the hospital to help keep patients safe.
"Staff are doing double duty. They are not just a patient's healthcare provider; they are filling the role of an emotional support person as well," said Pidcock.
According to Pidcock, patient safety is a two-way street. It is crucial for patients to be proactive in their healthcare literacy and understand their condition. A patient should establish open communication with their doctor as it is imperative in protecting safety and care, especially if the patient does not understand something.
"The more a patient understands their healthcare and medications, the more likely they are to take the medication as prescribed and take the steps to improve their health and long-term outcomes," said Pidcock.
About Iredell Health System
Iredell Health System includes Iredell Memorial Hospital; Iredell Home Health; Iredell Wound Care & Hyperbaric Center; Community and Corporate Wellness; Occupational Medicine; the Iredell Physician Network and more. Iredell Memorial Hospital is the largest and only nonprofit hospital in Iredell County. The comprehensive healthcare facility has 247 beds; more than 1,700 employees; and has 260 physicians representing various specialties. Centers of excellence include Women's and Children's; Cardiovascular; Cancer; Surgical Services and Wellness & Prevention. The mission of Iredell Health System is to inspire wellbeing. For a comprehensive list of services and programs, visit www.iredellhealth.org.