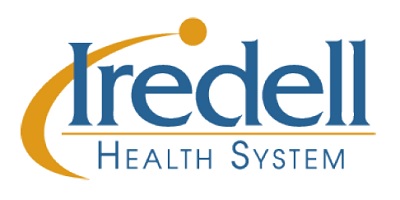 Special to Iredell Free News
The month of March marks one year since the COVID-19 pandemic hit Iredel County. While the pandemic still continues, Iredell Health System is taking time this month to commemorate the lives lost and battles won from COVID-19.
On Thursday, March 11, at 6:15 p.m., the nonprofit Health System will hold a private luminary ceremony on the campus of Iredell Memorial Hospital. Ninety luminaries will line the walkway to the front entrance of the hospital, with each luminary representing 10 patients who have been hospitalized for COVID-19, including those who lost their battle, those who won, and those still struggling to overcome the effects of the virus.
Several individuals will speak briefly during the ceremony, including nurses who have witnessed the devastating effects of the pandemic on an almost-daily basis. There will also be a moment of silence held at approximately 6:30 pm.
Due to COVID-19 gathering limits, the ceremony will be livestreamed on the Iredell Health System Facebook page as well as on its Instagram account. The community is encouraged to participate by watching the live stream, or is welcome to park in Parking Lot A of Iredell Memorial Hospital and remain in their vehicles if they wish to be on the campus during the ceremony.
The Health System also asks that community members and businesses turn on porch lights starting at 6:15 pm and join in the moment of silence at approximately 6:30 p.m.
Individuals and businesses with a Facebook account are also encouraged to change their profile picture for the month of March to a customized COVID-19 frame that will be available beginning Friday, March 5.
A video reflecting on COVID-19 will be posted to the Health System's website and social media accounts later this month.
"The past 12 months have been an unbelievably challenging time in healthcare and in our community. It is fatiguing just trying to remember all of the changes that we have gone through over the last year," said John Green, president and CEO of Iredell Health System. "While it can all start to merge together after this length of crisis and we are all striving to move forward, we did not want those that we have cared for and our staff who have provided the care to be forgotten. This event will help us to commemorate all of those individuals while we also look toward a promising future as a community."
About Iredell Health System
Iredell Health System includes Iredell Memorial Hospital; Iredell Home Health; Iredell Wound Care & Hyperbaric Center; Community and Corporate Wellness; Occupational Medicine; the Iredell Physician Network and more. Iredell Memorial Hospital is the largest and only nonprofit hospital in Iredell County. The comprehensive healthcare facility has 247 beds; more than 1,700 employees; and has 260 physicians representing various specialties. Centers of excellence include Women's and Children's; Cardiovascular; Cancer; Surgical Services and Wellness & Prevention. The mission of Iredell Health System is to inspire wellbeing. For a comprehensive list of services and programs, visit www.iredellhealth.org.