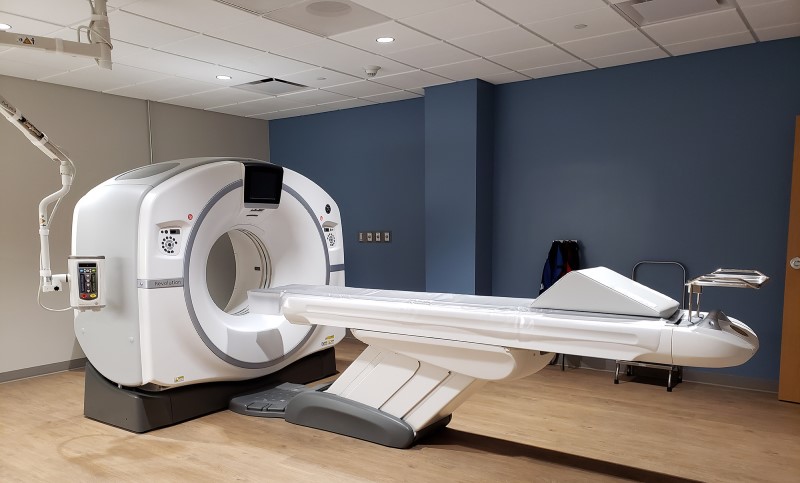 Special to Iredell Free News
Did you know that nearly 3.6 billion diagnostic imaging examinations, like X-rays, are performed worldwide every year? According to the World Health Organization, this number continues to grow.
Diagnostic imaging is crucial to healthcare as it allows healthcare providers to understand the full extent of a patient's injury or condition. Furthermore, it enables providers to detect diseases in early stages, leading to faster, more effective treatment options.
In short, diagnostic imaging can and does save lives.
Understanding the need for advanced imaging, Iredell Health System recently opened an imaging center for the Mooresville community, Iredell Imaging at Mooresville.
"Iredell Imaging gives the Mooresville community more choice and a place right here at home, backed by a community-centered healthcare provider. Iredell Health System's mission is to take care of the Iredell County community, not just in Statesville, but here in Mooresville too," said Iredell Imaging Supervisor Ross Peele.
Iredell Imaging at Mooresville is conveniently located at 653 Bluefield Road, right off of N.C. Highway 150. It features new, state-of-the-art diagnostic imaging equipment and provides various imaging services, including CT scans, 3D mammography, ultrasound, and general imaging, like X-rays.
"All of our imaging equipment utilizes the lowest radiation doses possible to obtain the best imaging possible," said Peele.
For CT scans, the center has a 64 Slice Revolution CT Scanner. This new technology produces fast and uncompromised image quality, allowing for the best image results for doctors and their patients. Iredell Imaging at Mooresville also has 3D mammography capabilities with the Senographe Pristina Mammography System.
Typically, 3D mammography units emit more radiation than a standard 2D mammography unit. However, Iredell Imaging's new system is the only FDA-approved 3D mammography machine that delivers the same low amount of radiation as a standard 2D mammography unit.
This new 3D mammography unit is designed to deliver superior accuracy in breast cancer detection while making patients feel more comfortable and less anxious.
"It can reduce the need for follow-up imaging, detect slightly more cancers than a standard mammogram alone, and improve breast cancer detection in dense breast tissue," said Peele.
In addition, the imaging center's ultrasound machine, part of the LOGIQ E10 series, is one of the most technologically advanced ultrasounds available, producing fast, precise, high-quality imaging.
Iredell Imaging at Mooresville also includes digital X-rays, providing patients with fast results while improving overall patient experience and staff workflow.
"We offer imaging studies to anyone who has a physician order and would like to schedule their study with us. Iredell Urgent Care can also order studies that can be done right then and there," said Peele.
Iredell Imaging is located on the first floor of Iredell Mooresville in Suite C. To learn more, please call the imaging center at 704-360-6460.
About Iredell Health System
Iredell Health System includes Iredell Memorial Hospital; Iredell Mooresville; Iredell Home Health; Iredell Wound Care & Hyperbaric Center; Community and Corporate Wellness; Occupational Medicine; the Iredell Physician Network and more. Iredell Memorial Hospital is the largest and only nonprofit hospital in Iredell County. The comprehensive healthcare facility has 247 beds; more than 1,700 employees; and has 260 physicians representing various specialties. Centers of excellence include Women's and Children's; Cardiovascular; Cancer; Surgical Services and Wellness & Prevention. The Health System's newest campus, Iredell Mooresville, is home to the area's only 24-hour urgent care facility, as well as an ambulatory surgery center, imaging center, rehabilitation services, and physician practices. The mission of Iredell Health System is to inspire wellbeing. For a comprehensive list of services and programs, visit www.iredellhealth.org.