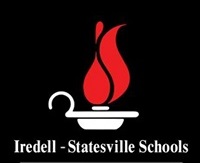 FROM STAFF REPORTS
Iredell-Statesville Schools officials on Wednesday announced several steps the district is taking to attract qualified applicants to work as substitute teachers in district schools.
In an effort to alleviate the substitute teacher shortage in I-SS, Superintendent Jeff James worked with ESS Southeast, the firm that provides substitutes for the district, to increase the daily rate of pay for substitutes.
An addendum to the ESS Southeat contract signed by the superintendent last week boosts daily pay to $90 per day for non-certified substitute teachers and $110 per day for substitutes who hold a current teaching license. Additionally, the district is working to hire permanent substitute teachers, who will earn $107 daily if uncertified and $130 per day if fully certified.
The district announced the pay increases in a news release.
"Our country is experiencing a serious shortage of building-level employees in public schools. We are hopeful that citizens of Iredell County will realize that these positions are vital," James said. "We are eager to attract and retain great employees to become part of our school families."
The superintendent has also lobbied the school board to boost pay for bus drivers in an effort to fill numerous vacancies.
In the news release, I-SS officials said they are committed to increasing pay across the district during the remainder of this year.
LEARN MORE
For a list of current job openings in I-SS, click HERE.