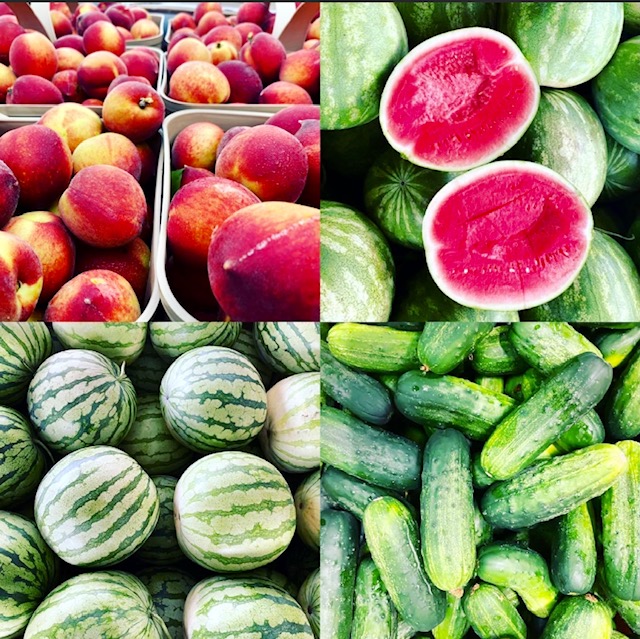 Special to Iredell Free News
Many Lake Norman residents know that Josh's Farmer's Market, a family-owned farmers market and community staple for 30-plus years, specializes in locally sourced, home-grown produce of the highest quality. But what many residents do not realize is that the popular open-air market moved across the street from its former location in April, after the land was unexpectedly sold after having been in the family for four generations.
The new location of Josh's Farmers Market is located at 170 Joe Knox Avenue just behind the Lowe's YMCA main building.
"This is a temporary location until we can move to our permanent 4.5-acre site just a mile south at the intersection of Williamson and Sundown Roads, hopefully by spring of 2022," said owner Josh Graham. "We're really excited to be at the Y in the interim. Parking and access are much easier, and we've doubled our space so we can represent and promote more vendors than ever before."
The land that houses the Lowe's YMCA used to belong to Josh's great grandparents and grand-parents, so in a sense he has "come home."
Ashley Morgan, executive director, with the Lowe's YMCA said providing space for the market reflects the Y's mission to strengthen the community through collaborations.
"Our partnership with Josh's Farmers Market creates a unique opportunity to expose our members to an assortment of locally-grown produce, homemade goodies, and many other great things as well as allows Josh's customers to learn that the Y empowers everyone, no matter who they are or where they're from, by ensuring access to resources, relationships and opportunities for all to learn, grow and thrive. This collaboration is truly bringing the community together at the Y," Morgan said.
With the additional space, Josh has been able to increase the number of vendors, providing his customers with a large and varied selection of unique offerings from craftsman-style sheds, to Amish-built gliders, swings, rockers and picnic tables, to homemade pizza, Grampian farm grass-fed beef, elderberry syrup, pimento cheese, ice cream, BBQ sauces, jellies, jams, preserves, and honey to baked goods (fruit pies, cakes, cookies, donuts and other pastries), to soaps, pottery, fresh cut and potted flowers, pumpkins and mums in the fall and beautiful wreaths, garlands and Christmas trees in the winter. The popular Seafood Connection (available every Friday through Sunday) features fresh, in-season fish from the Carolina coast such as mahi, swordfish, shrimp, grouper, halibut, tuna, flounder, clams, Faroe Island salmon, live jumbo softshell crabs and more).
Josh's Farmer's Market is open Monday-Thursday from 9:30 a.m. to 6:30 p.m., Friday and Saturday from 9 a.m. to 6 p.m., and Sundays from 10 a.m. to 5 p.m.
LEARN MORE
For more information, visit www.joshsfarmersmarket.com.