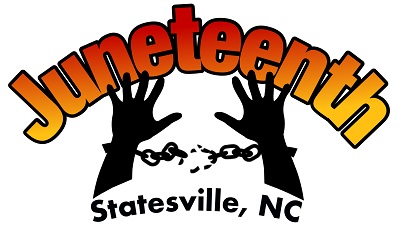 Special to Iredell Free News
Are you interested in helping plan the annual Juneteenth Celebration in Statesville? Do you want to be involved in the celebration of freedom and independence?
IMPACT Inc. and the Juneteenth Community Planning Committee of Statesville are looking for assistance from the community to plan the 2022 Juneteenth Celebration.
IMPACT Inc. and the Juneteenth Community Planning Committee would like for us to all work together in a collaborative approach so that we can make the 2022 Juneteenth Celebration the best one that the city has seen. It takes all of us working together to put together a celebration that we can all be proud of. It is time to put on for the city.
The first Juneteenth Community Planning Committee meeting is scheduled for Saturday, November 6, at 10 a.m. at the Statesville Fitness & Activity Center. Please come with your ideas and willingness to work and collaborate. Thank you so much for your continued support.
The Juneteenth Celebration commemorates the date – June 19, 1865 – when the slaves in Galveston, Texas, first received word of the Emancipation Proclamation abolishing slavery which was originally issued by President Abraham Lincoln on January 1, 1863. Today, Juneteenth celebrates African American freedom and achievement, while encouraging continuous self-development and respect for all cultures. On June 17, 2021, President Biden osigned Legislation to make Juneteenth a federal holiday.
LEARN MORE
For more information please call (704) 880-8086 or (704) 657-6609.