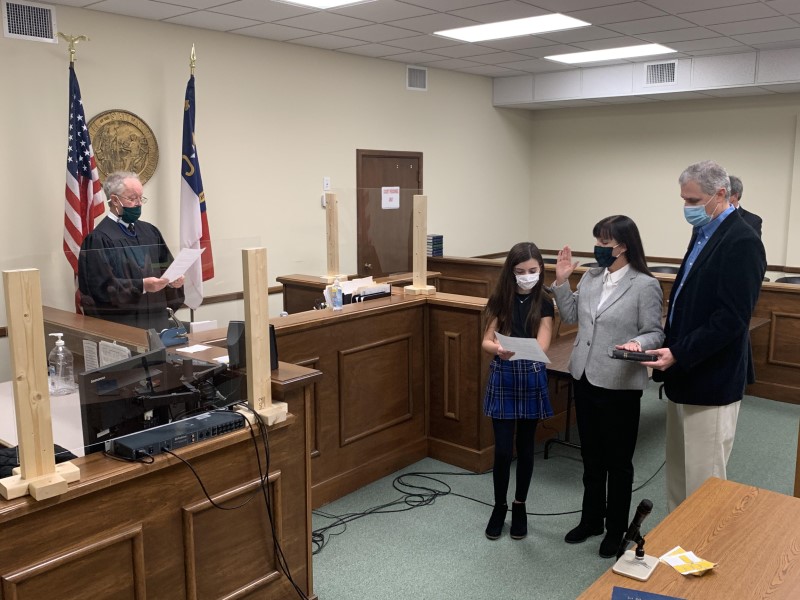 Special to Iredell Free News
District Attorney Sarah Kirkman took the oath of office Friday at the Iredell County Hall of Justice Annex in Statesville with her husband, Michael Lunsford, and daughter Kathryn.
Chief District Court Judge Dale Graham administered the oath before Kirkman officially began her fourth term in office. A Republican, she was unopposed in the November election.
Judge Graham also administered the oath to assistant district attorneys Regina Mahoney, Courtney Marlowe, Megan Powell, Crystal Beale, Scott Cranford, Elizabeth Floyd, Mikko Red Arrow, Carrie Nitzu, Reagan Hill, and Josh Whaley.