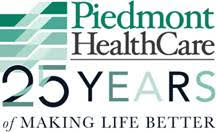 Special to Iredell Free News
Twenty-five years ago physicians from the Statesville Medical Group and Iredell Medical Associates merged to create Piedmont HealthCare, forming a physician-owned, multi-specialty medical group.
The initial merger consisted of 43 shareholders. Many of them — including Dr. Alan Deddens, Dr. Ronel Enrique, Dr. James Foushee, Dr. Bruce Harris, Dr. Tink Johnson, Dr. Jeffrey Kuhlman, Dr. Stephen Scheibner, Dr. Michael Schlesinger, Dr. Julie Schopps, Dr. Roshnara Singh and Dr. Andy White — are still practicing in Iredell County.
These shareholders established a list of strategic goals in June of 1996 that have not only been achieved, but still hold true as the organization's core objectives in 2021.
With a current count of 210 providers, 60 locations, and 1,021 employees, Piedmont HealthCare was ranked by the Charlotte Business Journal as the region's fifth largest physician group. According to the Iredell County Economic Development, PHC is the fifth largest private employer in Iredell County.
Dr. Joseph Moran, who now serves as PHC Board chairman, was one of the group's first physician hires after Piedmont HealthCare was formed in July of 1996.
"Being a part of this organization has been both invigorating and exciting," Moran said. "I became the chairman of our board in 2010 and have been able to grow in multiple areas of my profession through medicine and administration. The organization has stayed committed to quality and comprehensive care to this community through geographic growth and adding ancillary services like Imaging and Lab. During my time with PHC, we've expanding our reach from [primarily] Statesville to Mooresville, Troutman, Mocksville, Hickory, Taylorsville and Charlotte."
PHC's model has proven to be a helpful recruiting tool for physicians interested in moving to the area. The group will welcome 10 new doctors by the end of year, all of whom chose PHC because of the vibrant community, opportunities for growth, and core values of the organization.
"We are a physician-owned organization that is positioned to be what healthcare needs it to be in today's quality-focused, cost-conscience world," said Jeff Smith, CEO of Piedmont HealthCare. "Our goal continues to be to provide exceptional care while focusing on customer service, quality and cost. It was the right plan 25 years ago, and it continues to make sense today as we look toward the next 25."
Video
About Piedmont HealthCare
Founded on June 1, 1996, Piedmont HealthCare is one of the largest physician-owned multi-specialty groups in North Carolina and the Southeast. We are committed to providing excellent care for the whole family. We have more than 60 convenient locations and 210 physicians and providers across multiple specialties to provide the most innovative medical care for our community.