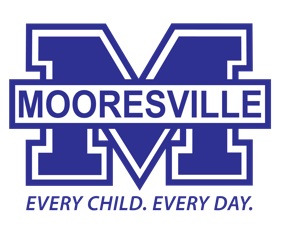 BY MELINDA SKUTNICK
Mooresville Graded School District students across all grade levels will return to in-person instruction beginning April 7.
This change for the fourth-quarter of the 2020-2021 school year received the unanimous support of the Board of Education at its monthly meeting on Tuesday.
"I'm all for it," said board member Deborah Marsh.
Her response was echoed gleefully by the other four members – Greg Whitfield, Kerry Pennel, Leon Pridgen and Chairman Roger Hyatt.
Superintendent Stephen Mauney made the recommendation on the heels of statewide COVID-19 legislation that encouraged the return of K-12 students to the classroom.
"My recommendation is that we return to school in grades K through 12 under Plan A for five days a week beginning Wednesday, April 7, 2021, and continue with this plan through the end of the school year," said Mauney.
He noted that the April 7 date allows for ample time to pivot back to an in-person learning environment. That includes logistics, such as moving furniture back into the classroom, and time for staff to receive their second vaccination.
Earlier in the meeting, Chief Communications Officer Tanae Sump-McLean reported that "well over 50 percent of our staff are on their way to being fully vaccinated … by April 4."
Approximately 400 MGSD staff members received their first vaccine in late February.
"This will allow us to have vaccinated or fully protected staff, which I know is very important to our staff members if returning without social distancing in place," Mauney said.
Senate Bill 200, also known as The Reopen Our Schools Act of 2021, was signed into law on March 11. According to the legislation, all elementary-aged students are to return to school under Plan A ,or five days of in-person instruction, with middle and high schools choosing between Plan A and Plan B, hybrid synchronous and asynchronous learning.
The bill requires districts choosing Plan A – such as MGSD – to inform the N.C. Department of Health and Human Services of their action plan. Districts also must share COVID-19 data with the ABC Science Collaborative out of Duke University and must comply with the NCDHHS StrongSchoolsNC Public Health Toolkit, interim guidance for returning to schools.
MGSD officials shared the news with Facebook followers shortly after the board's decision:
"While social distancing will not be possible, we will still be following several safety protocols that are required such as entrance screening, masking, hand washing, disinfecting and not allowing large gatherings such as assemblies, etc."
Calling the K-12 return to the classroom a "Herculean task," Hyatt closed the remarks on the updated attendance plan.
"I must urge you, as I have several times these past months, please help us help your children by practicing safe distancing, handwashing and masks," the chairman said. "We need your help because you have them more during the day than we do. Together, we can beat this thing, but we need to work together. Thank you very much in advance for your participation."
MGSD will refine and clarify details of Plan A for the fourth quarter and share additional information by the week's end.