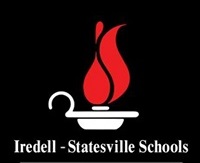 BY KARISSA MILLER
Two years ago, after Deborah Popolizio and her family moved to Iredell County, she witnessed another student call one of her daughter's friends the n-word.
Now, as Iredell-Statesville Schools prepares to start a new school year, she is standing up for this student and others.
Popolizio addressed the I-SS board on the topic of diversity and inclusion during the public comment portion of the board's regular meeting Monday night.
She told the board that after the incident she brought it up to the principal at her daughter's high school, but he said that he didn't want to take up the issue because it happened across from the school.
"There is a problem with racism in this school district," Popolizio said. "Whether we want to admit (it). Whether it's comfortable, which it's not comfortable to be white and to admit that there's a problem with racism, but there is a problem."
Popolizio said the school district can play a role in reducing racism.
"You are a board of education," she said. "The most important word in that is education. Our curriculum needs to represent everyone who were educating."
Whether you call it Critical Race Theory or history, Popolizio said, students need to learn about their own history in a representative way.
"I urge you not to give in to those who will fight against a change in our curriculum — out of respect for the students who have been passed by — by failing to have their curriculum being taught, which is the history of Indigenous and Black people," she said.
COVID-19 Comments
The board also heard from parents with differing opinions about COVID-19 protocols related to quarantines and concerns about the vaccine.
Parent Catherine Tardiff said that she has fears about decisions that are being made regarding vaccines that may affect her child for years to come.
She said that her daughter has some real health issues that could require surgery. Last year the quarantine protocols and mask wearing had an adverse effect on her daughter's health, which made her miss out on some athletics opportunities, Tardiff said.
"I believe she was given to me by my Almighty God, my God who assures me through his word that faith in him is the only way to him," she said.
"Masks and vaccines show a lack of faith, in my opinion," Tardiff said. "The problems come from others who do not believe as we do and feel that they know what's best."
Lena Grady told the board that she kept her granddaughter out of school last year because she contracted upper respiratory disease three times and was afraid of her getting COVID-19.
She didn't do well with the virtual school, Grady explained, so she we will send her back this year with masks and hand sanitizer.
"I've heard some people say that they don't think Covid is real, but I have lost several friends and a first cousin and she just retired. She didn't even get to enjoy her retirement," Grady said.
With around 50 people in attendance, nine people signed up for the public comment portion of the meeting and had the opportunity to address the board.
The board, by policy, does not respond to any public comments during the meeting.