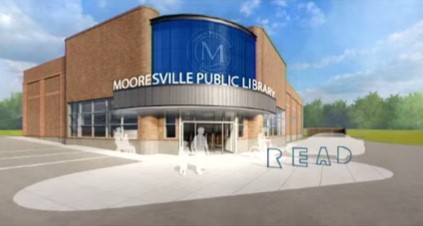 FROM STAFF REPORTS
Mooresville town commissioners on Monday approved an agreement to renovate and lease the abandoned Walgreens drug store on Brawley School Road.
The 11,406-square-foot building will house the new West Branch Library.
The town will pay $95,081 annually for the branch lease. Approved construction costs to be incurred by the town are $655,000.
Town staff are expected to review construction bids for the project later this week with construction set to begin in January. The branch is tentatively scheduled to open next July or August.
Librarian Marian Lytle said the lease negotiated by town attorney Sharon Crawford is below market rate. The town will get free rent for the first six month. The lease runs through April 30, 2030.
"We are all so super excited," said Lytle, who was joined by other library staffers for the meeting.
The West Branch Library will have its own dedicated collection, space for community meetings, and a drive-thru for checkout and book returns.