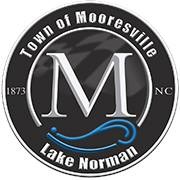 FROM STAFF REPORTS
Mooresville town commissioners on Friday approved a $2,811,900 bid by New Atlantic Construction for the construction of the town's new fire training center.
The bid, which was the lowest of 11 submitted for the project, came in below the $3.5 million estimated by the designer, Morris-Berg Architects of Charlotte.
Construction of the 13,000-square-foot training center will take approximately 305 days.
New Atlantic Construction has been vetted by town staff. The Winston-Salem-based contractor recently completed construction of a new school in Cabarrus County.
The new facility will provide classroom space, a locker room and a decontamination area, which the existing facility does not have.
The new training center, which will be located next to the existing training facility, is being funded by the town's Public Safety Bond.
Due to COVID-19 safety protocols, the commissioners met virtually. The vote to approve the bid was unanimous.