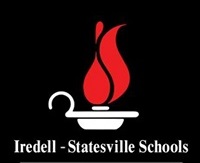 FROM STAFF REPORTS
The number of new cases of COVID-19 cases may be declining in Iredell County, but Iredell-Statesville Schools officials are still dealing with the coronavirus in the majority of district schools.
I-SS and the Iredell County Health Department notified parents of positive cases involving staff and students in 19 schools during the week of February 5-11.
Eleven staff members and 29 students tested positive during the week and were in school 48 hours before the onset of symptoms or a positive test, according to the I-SS dashboard.
Only four of the cases were related to community spread in district schools, officials said.
Schools impacted by COVID-19 during the week of February 5-11:
ELEMENTARY SCHOOLS
Celeste
Cool Spring
Lake Norman
Shepherd
Third Creek
Woodland Heights
MIDDLE SCHOOLS
The Brawley School
East Iredell
Third Creek
West Iredell
Woodland Heights
HIGH SCHOOLS
ASEC
CATS
Crossroads
Lake Norman
North Iredell
South Iredell
Statesville
West Iredell
I-SS COVID-19 Dashboard