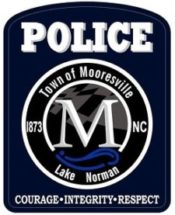 FROM STAFF REPORTS
Three men suspected of shoplifting from the Lowe's Home Improvement store in Mooresville were apprehended following a pursuit by Mooresville police officers.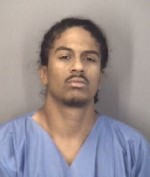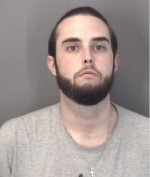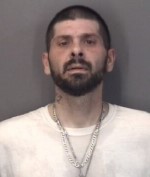 Employees of the Lowe's store at 509 River Highway advised the MPD that three males were removing electrical wire merchandise worth $3,000 dollars without making payment on Tuesday afternoon, according to an MPD news release.
Suspects and vehicle description were provided to responding officers.
When an officer located the suspect vehicle, it failed to stop, police said. Following a pursuit, the vehicle stopped on Hickory Hill Road and two suspects fled on foot, according to the news release
One suspect was apprehended by officers and a second suspect was apprehended by K-9 Valor, both within the vicinity of the suspect vehicle. The third suspect was apprehended while still on the Lowe's property.
Richard E. Quillen, 41, of Burlington was charged with felony fleeing to elude, possession of a firearm by a felon, felony larceny and conspiracy to commit felony larceny. He was given no bond.
Tyler K. Lilly, 36, of Greensboro was charged with felony larceny and conspiracy to commit felony larceny. He was also served an outstanding warrant from the High Point Police Department for felony larceny. He was given a $15,000 secured bond.
Miguel A. Carpio, 29, also of Greensboro, was arrested on outstanding warrants for misdemeanor breaking and entering from the Greensboro Police Department and given a $5,000 secured bond.