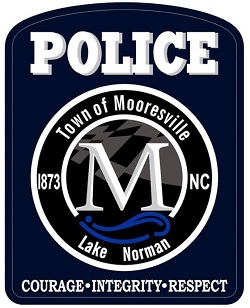 FROM STAFF REPORTS
Two suspects face criminal charges following a pursuit by Mooresville police officers after four individuals were observed breaking and entering multiple vehicles at an area motel early Monday morning.
The four suspects fled in two vehicles, one of which was stopped near Harris Boulevard in Charlotte, according to a Mooresville Police Department news release.
Police charged Bassim Daquan Davenport, 19, of Charlotte with two counts of misdemeanor Injury to personal property, three counts of felony breaking and entering of a motor vehicle, two counts of felony assault with deadly weapon with intent to kill, and felony flee to elude arrest with a motor vehicle.
Davenport was taken to the Iredell County Detention Center, where he is being held on a $225,000 secured bond.
Charges are also pending against a 17-year-old juvenile male from Cherryville.
More charges are still possible as the investigation continues, police said.