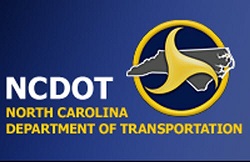 Special to Iredell Free News​​​
Beginning Monday, N.C. Department of Transportation contractors will establish a new traffic pattern on Interstate 40 near the Iredell-Davie county line for two months to continue work on a rehabilitation project, weather permitting.
Eastbound traffic on I-40 will merge into a single lane near Exit 168, access the median via a crossover and be put into a single head-to-head pattern on the westbound lanes. About one mile past the U.S. 64 bridge, eastbound traffic will be redirected back across the median to resume normal traffic flow. The exit and entrance ramps for I-40 East will be closed at Exit 168 for the duration of the project.
The closure will allow crews to safely perform pavement repairs on I-40, install drainage, make concrete repairs to the existing bridge substructure and concrete pavement slab replacements on the ramps to U.S. 64.
Motorists should use caution while driving through the work zone and expect some delays.