Special to Iredell Free News
Heather Oland has been promoted to general manager of the Home Instead serving Iredell and Alexander counties.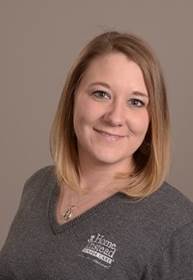 Oland has been an employee of the business since 2016. Her transition to this role will allow the non-medical in-home care business to better serve older adults and families in the area with companionship, home help, personal care and specialized services.
Owners Creighton and Tracey Gibson opened the office, located at 117 N Center Street in Statesville, in 2002. The business has provided more than 1.8 million service hours to the aging adults in Iredell and Alexander counties.
Oland will serve as the company's first general manager as the Gibsons transition from day-to-day management of the business.
"Heather came to us with extensive experience in the senior care industry, but it is her passion for helping seniors and their families that gives us the confidence to put her in this role," said Tracey Gibson. "The addition of a new general manager will help our CAREGivers, and our efforts to hire additional CAREGivers to help us meet the increased demand for professional, reliable and compassionate in-home care for area residents."
Prior to joining Home Instead in 2016, Oland had 14 years of healthcare experience in home care, assisted living, geriatric psychiatry and correctional facilities. She had been certified as a Nurse Aide 1 and Medication Technician.
Oland will continue the Gibsons' mission to help families in Iredell and Alexander counties.
"We are proud to be a local leader of in-home care," said Oland. "We have helped countless seniors and their families during the past 18 years, because to us, this is not just a job, it's a ministry. Our goal is to build a legacy and help people live their best lives while aging in the comfort of their homes, surrounded by their families."
Oland is an active supporter of the Alzheimer's Association and the Hearing Loss Association of America, a cause close to her heart as her daughter is affected by hearing loss. She also participates in the Statesville Chambers of Commerce's Statesville Leading Ladies Group.
About Home Instead
The Home Instead franchise network provides personalized care, support and education to enhance the lives of aging adults and their families. Today, the network is the world's leading provider of in-home care services for older adults, with more than 1,200 independently owned and operated franchises that provide more than 80 million hours of care annually across 14 countries. Visit HomeInstead.com.