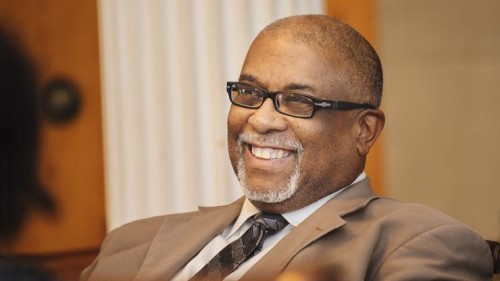 Special to Iredell Free News
RALEIGH — Dwayne Patterson will return to the N.C. Department of Natural and Cultural Resources as director of the state Division of Parks and Recreation beginning February 1.
Patterson has been on temporary assignment as Deputy Director/Chief Operating Officer for the N.C. Pandemic Recovery Office since May. NC PRO is a temporary office created by Gov. Roy Cooper to coordinate and oversee funds made available through federal and state COVID-19 recovery legislation. The office offers technical assistance for entities that receive funds and ensures proper reporting and accounting of all funds.
Patterson was initially named director of N.C. State Parks in June 2018 and is the first African-American to lead the state parks division.
"We are glad to welcome Dwayne Patterson back to DNCR and to State Parks," said Reid Wilson, secretary of the Department of Natural and Cultural Resources. "He did a great job before, and I'm confident he will do the same going forward. I know his financial and operational expertise was a great benefit to the Pandemic Recovery Office, and his service in that office during this time was important for North Carolina."
"I appreciate the opportunity to work with a highly skilled team at the Pandemic Recovery Office," Patterson said, "and I'm excited to get back to State Parks to achieve my goal of connecting all North Carolina children to the health and educational benefits of outdoor recreation."
North Carolina State Parks manages more than 234,000 acres of iconic landscape within North Carolina's state parks, state recreation areas and state natural areas. It administers the N.C Parks and Recreation Trust Fund, including its local grants program, as well as a state trails program, North Carolina Natural and Scenic Rivers and more, all with a mission dedicated to conservation, recreation and education. The state parks system welcomes 19 million visitors annually.
Patterson was raised in Kinston and graduated with a bachelor of arts degree in accounting from N.C. State University. He lives in Garner with his wife Veronica. They have two adult children.