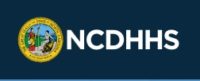 Special to Iredell Free News
RALEIGH — Eligibility for Pfizer's COVID-19 booster shot has been expanded to include 16- and 17-year-olds, making safe and effective boosters now available for everyone ages 16 and older.
The Centers for Disease Control and Prevention now recommends a booster for 16- and 17-year-olds following the U.S. Food and Drug Administration's emergency use authorization for 16- and 17-year-olds to receive a Pfizer booster six months after the date of their second Pfizer COVID-19 vaccine dose.
"Getting your teen a COVID-19 booster shot will help strengthen and extend their protection against the COVID-19 virus and especially from new variants," said NCDHHS Secretary Dr. Mandy K. Cohen. "I encourage everyone ages 16 and older to get their booster as we head into the holiday season."
Previously, COVID-19 booster shots were only available to adults ages 18 and older. The Pfizer booster is the first and only COVID-19 booster authorized for use in 16- and 17-year-olds, and the Pfizer vaccine is currently the only COVID-19 vaccine authorized for people who are younger than 18. Parental consent is required.
Recent studies indicate that while protection against severe disease and death remains strong for individuals who are fully vaccinated, people may be more likely to develop milder or asymptomatic COVID-19 over time, including 16- and 17-year-olds. A single booster dose will help provide continued protection against COVID-19. Data on Pfizer's COVID-19 vaccine show they are safe and effective.
Booster shots are available anywhere COVID-19 vaccines are available. Because the Pfizer booster is the only brand available to 16- and 17-year-olds, it is best to check ahead to make sure the location you choose has Pfizer vaccines available.
People do not need a doctor's note to get a booster shot. Individuals who want to receive a booster will need to know the dates and brand of their past COVID-19 vaccine.
COVID-19 booster doses are free for everyone, even if they don't have health insurance and regardless of their immigration status.
North Carolina's actions are based on authorization from the FDA and recommendations from the CDC. Read the FDA's full statement HERE and the CDC's full statement HERE.
Visit the NCDHHS website for more information about boosters and additional doses. More information about vaccines for kids can be found HERE.
To find a vaccine location, or for more information about COVID-19 vaccines in North Carolina, visit MySpot.nc.gov or call the state's COVID-19 Vaccine Help Center for free at 888-675-4567.