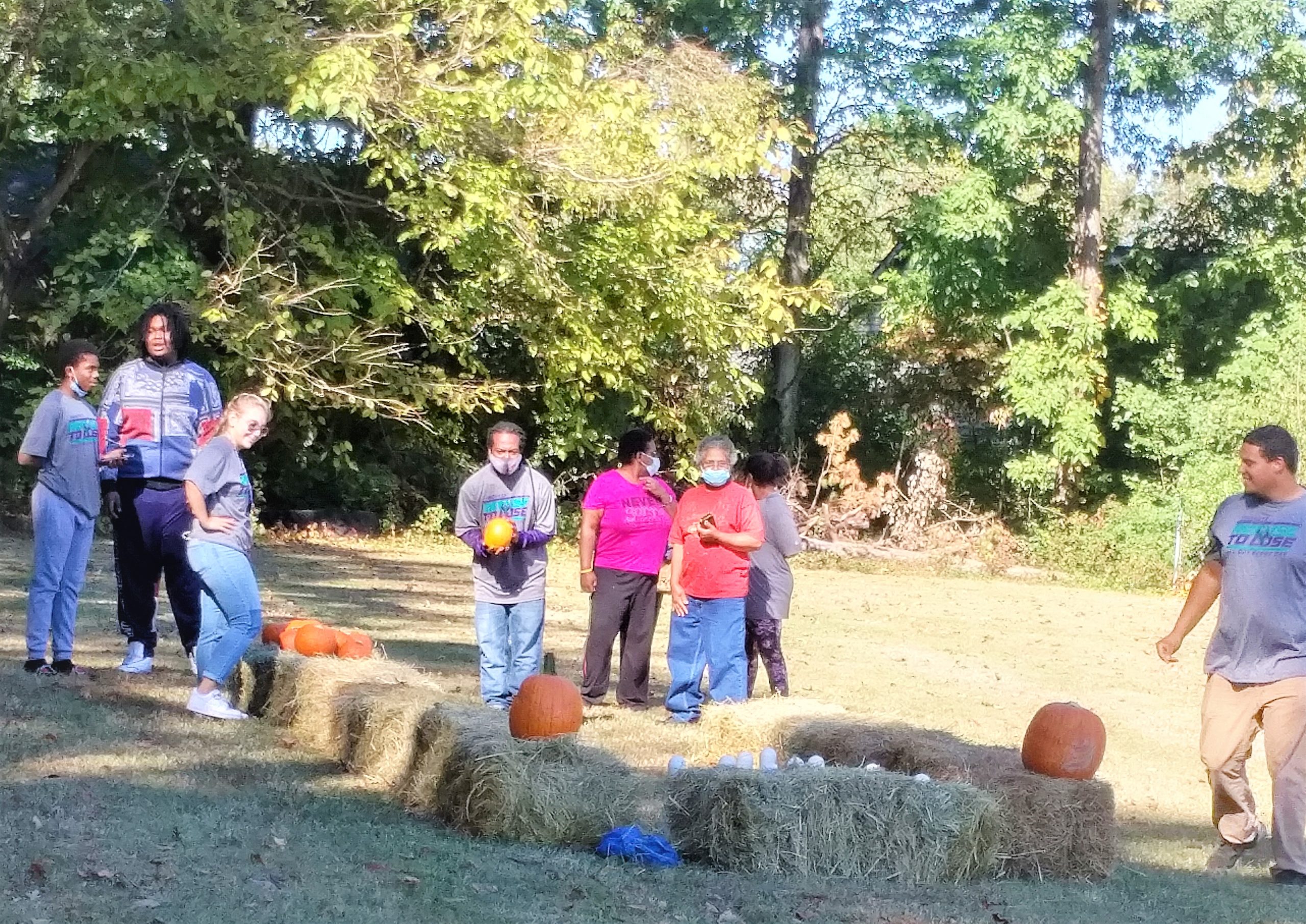 BY KARISSA MILLER
Pressly School started a new tradition this week in an effort to come together as a school family while recognizing the school's community partners who make an impact on students.
The inaugural Phoenix Fest was held Wednesday afternoon on the school campus in Statesville. It was an opportunity for students, staff and community partners to have fun and participate in special fall festivities.
Pressly student Destiny Short was tossing a disc golf into a basket on the lawn Wednesday afternoon at Phoenix Fest.
"I like swimming. I like to rap. I love running," she said with a smile. "I'm very energetic."
Short has had to be brave most of her life. Some of the challenges she is facing have been made more bearable with the support of the Pressly staff.
She said Mr. Zimmerman is her favorite teacher at the school because he understands her struggles with behavioral problems. Short, who was laughing and doing some gymnastic flips on the field, said she was having a good time.
Students could have fun in many ways, including painting a pumpkin, pumpkin bowling, disc golf, a photo booth, sport-themed games and more. As each family arrived, attendees received a ticket for a free food truck meal.
Three small but robust food trucks were set up on the campus. From tacos to hot dogs to chicken and waffles, the independent food trucks served up made-to-order hot meals.
The free event was made possible through a state grant. Around 30 students were in attendance about mid-way through the event. Everyone in attendance received a free Pressly T-shirt and Halloween candy. There were other giveaways, and community partners were on hand with educational material.
Jonathan Ribbeck, the dxecutive director of elementary education for Iredell-Statesville Schools, commended the school for bringing students and families together. Ribbeck and principals from other I-SS schools came out to support the school.
Event partners included: Ed Direction, Hungry Howie's, Department of Juvenile Justice, TASK program, Children's Hope Alliance, Statesville Police Department, Statesville Animal Hospital, Statesville Fire Department and Southern States.
Prizes were donated from Lowe's, Red Lobster and Home Depot.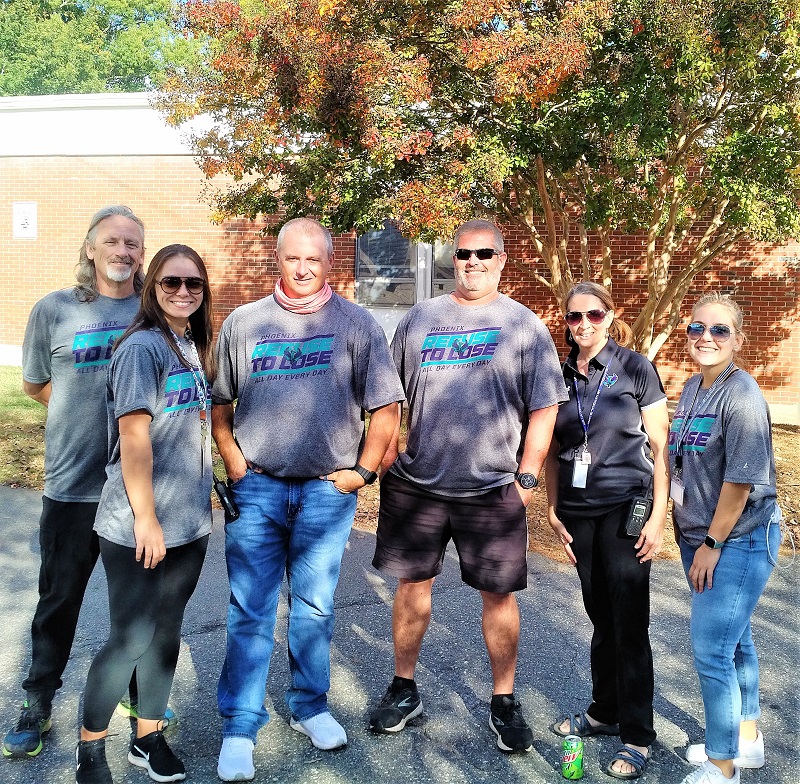 New Leadership & New Vision
Robert Little, Pressly School's new principal, shared his vision to transform the school culture and its presence in the community.
"While I was at South, I felt Pressly was always isolated. Nobody got involved. We either sent kids or received kids. I want us to be a part of the Iredell-Statesville School system. I want to change the perception," Little explained.
"We have kids that come here for all different reasons. We want everyone to feel welcome. We've opened it up to the community because we want them to get involved," he added.
Little, who was formerly a South Iredell High School assistant principal, said he's felt good about the transition because he was very familiar with the school. He would sometimes fill in at the school when Principal Mark Grega was at training.
Little's wife, Jodi Little, was the assistant principal at Pressly. She is now an assistant principal at South Iredell High.
Pressly's new assistant principal Alexandra Shadroui said students are getting to experience learning in new, exciting ways this school year.
"On Fridays, we're doing experiential learning Fridays. We have two partners, Allison Woods Foundation and Rescue Ranch. All of our kids get to go on these learning-based, outdoor field trips. It's something that's never been done here," Shadroui said.
The staff is trying to give the students learning experiences outside of the schools, which some of the students have not done in the past because of their situation or background.
Pressly also uses remediation, restorative justice, counseling and other practices to help students that might be struggling or dealing with challenging circumstances. One of the school's main partners is Children's Hope Alliance, which provides direct services to students and their families.
Pressly crisis interventionist Billy Manners said that the new principal is investing in the staff so that they can become better leaders and their students can become better citizens in the community.
The school's mission is to equip students with the tools they can use for the rest of their lives. Manners said it's a commitment that he's proud to be a part of and work towards.
One of the organizers of Phoenix Fest, staff member Carrie Hall, said that the next Phoenix Fest will be held in the spring time.
"I think it's so important that we have community involvement. We want people to see that we care about our students and our families," Hall said.
Photo Gallery