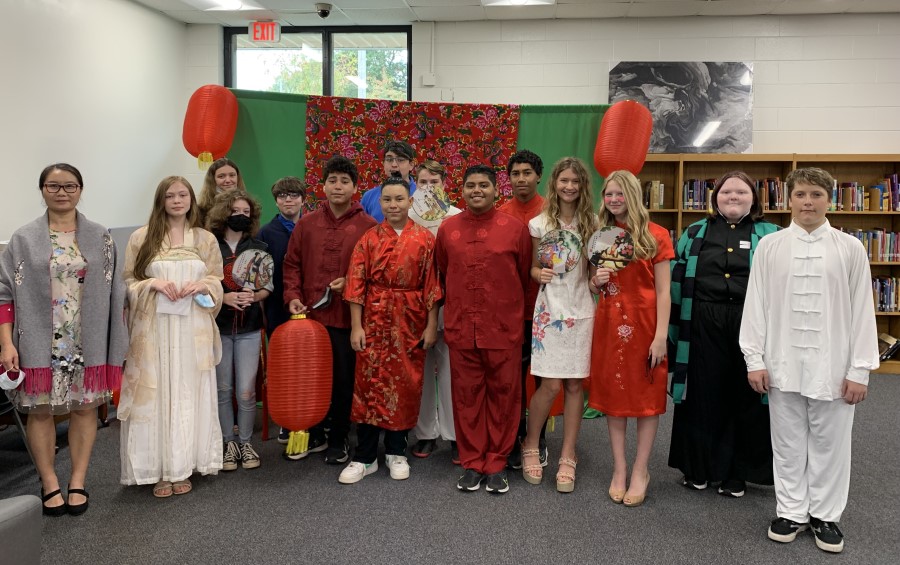 BY BRANDY TEMPLETON
Students at Oakwood IB Middle School put on a fashion show on Thursday to demonstrate what they learned about Chinese clothes and appearance.
Third-year students modeled traditional Chinese clothing in front of their peers, including Chinese dresses ("qipao"), Tang suits ("Tang Zhuang"), Tai Chi uniforms, a hanfu dress, and an outfit similar to a samurai suit.
"I think this is a good opportunity for the students to have some fun and in the meantime learn about traditional clothes from cultures other than their own as well as gaining confidence when using the target language and English to present in front of an audience," said Mandarin Chinese teacher Sunny Hager.
Mandarin Chinese is one of the most widely spoken languages in the world.
Photos