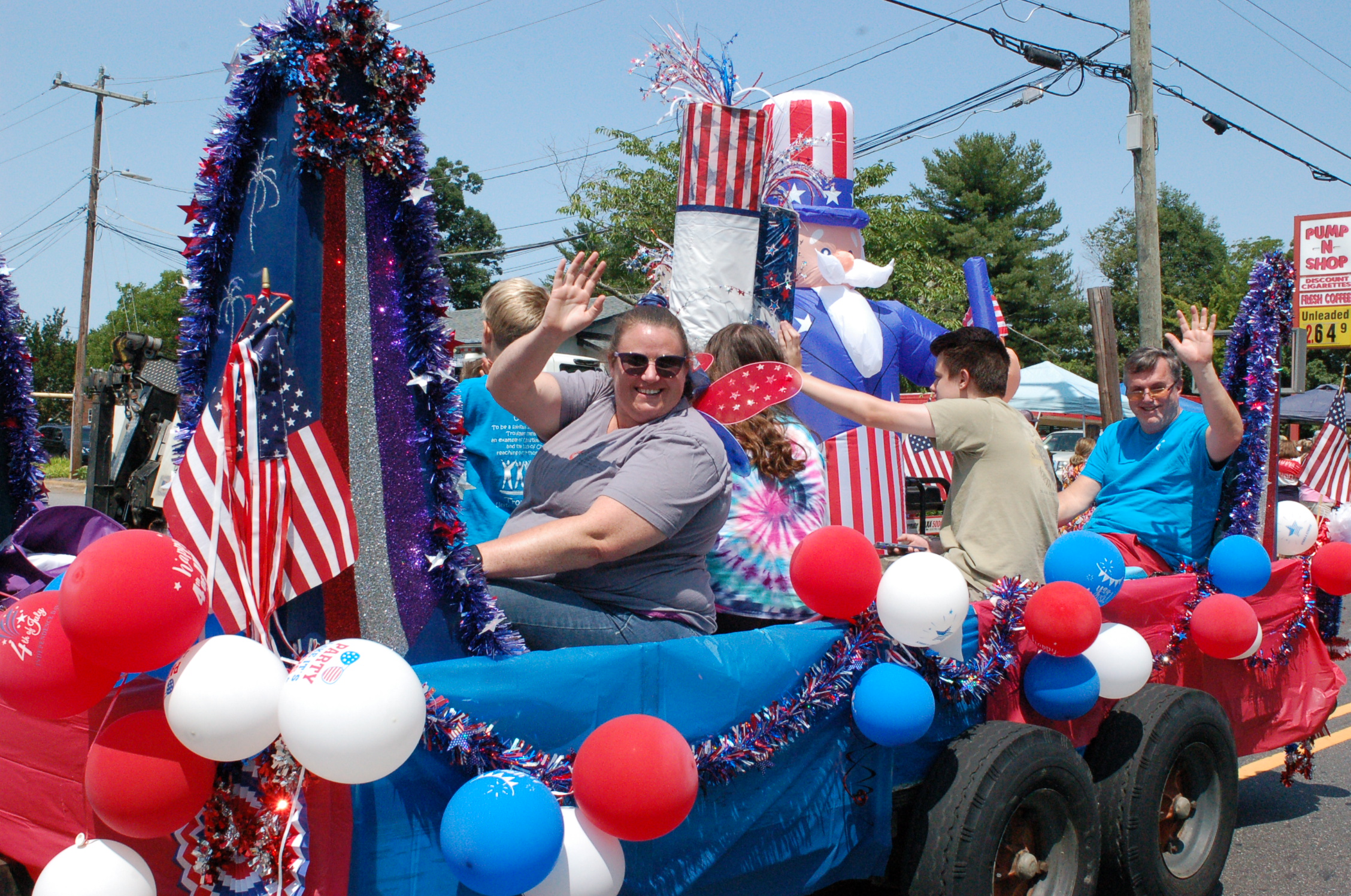 BY DEBBIE PAGE
debbiepage.iredellfreenews@gmail.com
All things red, white, and blue covered Main Street on Saturday morning as thousands lined the route to view the 16th Annual Troutman Independence Day Parade. Behind the South Iredell High School MJROTC Unit Color Guard leading the parade, a group of Navy veterans, this year's grand marshals, waved to the cheering crowds.
Troutman's Citizens of the Year Jimmy and Betty Jean Troutman and the Organization of the Year, Troutman Fire and Rescue, were also honored during this year's event. Award-winning local artist Shellem Cline also entertained the crowds.
Floats, music performers, marching units, dance troupes, church groups, civic organizations, motorcycles, military units, horses, classic and antique cars, fire engines, beauty queens, re-enactment groups, and politicians waved to the cheering crowds, who enjoyed the candy, and flags being passed out.
Organizers said over 1,100 people in 110 entries traveled the parade route for an hour, including 356 vehicles of various types, horses, and horse-drawn carriages.
Several businesses along the route also had special events on their lawns to coincide with the parade.
Photo Gallery