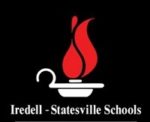 Special to Iredell Free News
Iredell-Statesville Schools and National Amateur Sports have announced an enhanced renewal of a three-year partnership with Randy Marion Automotive Group as a lead partner for the district's athletics website.
Randy Marion will also assist in delivering cutting-edge live streaming to Iredell-Statesville Schools Athletics.
The website provides digital support and efficiencies to more than 2,500 athletic participants and their families, including nine middle schools and five high schools in the area.
An annual subscription provides access to the entire network, including all five high schools in Iredell-Statesville schools. JV and varsity events can be viewed live and on-demand. Away games are also available with the user's subscription.
"We live in a great community. We are fortunate to have excellent schools and terrific high school sports," explained Jennifer Marion, VP of Randy Marion Automotive. "We are excited to be a part of Iredell-Statesville athletics and are proud to partner with our local schools to support student athletes, their coaches, and their families."
Randy Marion Automotive Group is a strong supporter of public education and scholastic athletic programs. Thanks to this investment, I-SS athletics news and information will be accessible and more automated than ever before. The website will provide parents, students and fans with content, including game and practice schedules, scores, team news, events, photos, videos, live streaming tools and highlights in one convenient location. Randy Marion also showcases a Teams of the Season where all middle and high school athletic directors nominate teams that have shown commitment both on and off the field.
The website address is www.issathletics.com and is operated by National Amateur Sports.
About Randy Marion Automotive Group
Randy Marion Automotive consists of seven franchise locations, one pre-owned location, and a central business office which conducts more than 14,000 vehicle sales each year. The dealerships are located along the I-77 and I-40 corridors north of Charlotte. Currently, Randy Marion Automotive brands include Chrysler Jeep Dodge Ram, Chevrolet, Buick, Cadillac, GMC, Subaru, Ford, Lincoln, and Isuzu. The dealerships employ over 600 people, and Randy Marion is the largest General Motors dealer in the entire southeast. Randy Marion is also the ninth largest commercial vehicle dealer in the United States. We have proudly served the Iredell – Lake Norman area since 1990. Visit Randy Marion online at www.randymarion.com.