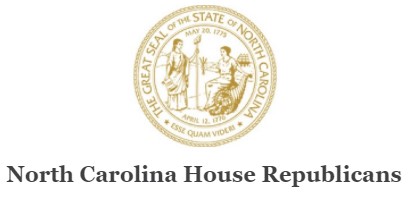 Special to Iredell Free News
RALEIGH – State lawmakers will continue to seek answers on Tuesday about a confidential prisoner release settlement by Gov. Roy Cooper and Attorney General Josh Stein that provides early release for 3,500 offenders. The Joint Appropriations Committee on Justice and Public Safety will meet at 8:30 a.m. to question officials familiar with the agreement.
Department of Public Safety (DPS) officials told lawmakers last week that only non-violent offenders would get out early, but the prison system issued a correction stating that was not true. Furthermore, officials could not confirm whether most of those ultimately released will be non-violent offenders.
DPS officials told lawmakers last week that they could not discuss the negotiations that led to the agreement to release 3,500 prisoners -– half of which will be in the next 90 days — because they signed a non-disclosure agreement.
"We can't even hear what the deliberations are … that's a great way to get around the legislature," Rep. Carson Smith, a retired sheriff of Pender County and co-chair of the committee, said in last week's meeting,
The agreement also sets a new de facto cap on the state prison population. Paragraph 6 of the settlement agreement states "Defendants (DPS) have agreed to take certain measures in an effort to maintain the population level achieved by the end of the 180-day period."
An attachment to the agreement further details the new cap on the state prison population. Section II, Subsection B, Paragraph 2(a) of the attachment states "Defendants will assess the overall prison population every 90 days following the 180-day period described in paragraph 1, and if the prison population has increased beyond 10% of the population level achieved at the end of the 180-day period, they will reduce the population by: (i) automatically awarding discretionary sentence credits to eligible persons with a PRD within 90 days of the date of assessment; and (ii) applying reasonable efforts to reduce the population."