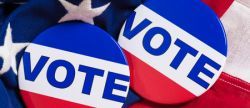 Special to Iredell Free News
Sen. Vickie Sawyer has announced her candidacy to represent residents of the newly redrawn 37th District in the N.C. Senate.
The N.C. General Assembly recently approved new district maps for the N.C. Senate. As a result of the redistricting process, the district number and area for which Sawyer will seek re-election have changed slightly. The new 37th District includes Iredell County and a small section of Mecklenburg County.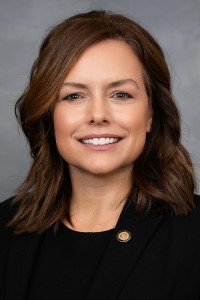 "All Senate seats belong to the people, not individual lawmakers, regardless of county groupings," Sawyer said in a news release. "The people of my current district honored me when they chose me to serve, and I hope the folks of District 37 will allow me the opportunity to return."
Sawyer, a Republican, currently serves as chairman of both the Transportation and Appropriations on Transportation committees in the Senate. Additionally, she serves on the Finance, Education, Base Budget, and Commerce and Insurance Committees. In addition to her service on these standing committees, Sawyer also serves on the Joint Legislative Commission on Governmental Operations, Legislative Ethics Commission, N.C. Child Fatality Task force, Environmental Review Commission, Joint Legislative Oversight Committee on Health and Human Services, and the Joint Legislative Oversight Committee on Agriculture and Natural and Economic Resources.
"It has been the greatest honor of my life serving in the North Carolina Senate representing N.C. Senate District 34 – and I have the residents of Iredell and Yadkin counties to thank for graciously allowing me this opportunity," Sawyer said. "I want to continue my service representing my neighbors in Iredell and Mecklenburg Counties in Raleigh"
Sawyer is the founder of the NC TEN Commission, which brings together over 30 leaders in the Transportation Industry working towards finding alternative comprehensive solutions to fund the future of transportation in North Carolina.
Sawyer and her husband Brett own and operate an independent insurance agency with two locations in Mooresville. They live in Mooresville with their two daughters.