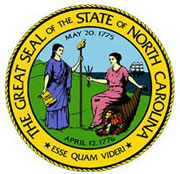 Special to Iredell Free News
RALEIGH — The North Carolina Senate on Wednesday passed Senate Bill 35, a bill aimed at raising the legal age of marriage in North Carolina.
The Senate also adopted an amendment negotiated by Sen. Danny Earl Britt, Jr. (R-Columbus, Robeson) and Sen. Vickie Sawyer (R-Iredell, Yadkin) to raise the marriage age in North Carolina to 16 with parental consent or judicial authorization.
North Carolina and Alaska currently have the lowest marriage age in the country at 14.
This legislation would eliminate the ability for 14- and 15-year-olds to be married with no exceptions.
"I'm thrilled we were able to find compromise on such a painful topic. As the mother of two teenage girls, this issue hits close to home for me," Sawyer said. "It's been quite a contentious road to get to where we are right now, but the passage of this legislation is proof that the legislative process works if you let it. I'm thankful to all of those involved including Sens. Britt, Foushee, Berger, Rabon, and my fellow legislators who voted in favor of this legislation."
Senate Bill 35 would also bring North Carolina's civil laws in line with its statutory rape laws. The
language would allow for a minor to marry someone no more than four years older – with the intent to
deter North Carolina from becoming a destination state for human trafficking.
"We started out with an ultimate goal to raise the marriage age to 18, but good bills often involve compromise," said Britt. "This bill makes great progress towards raising the marriage age in North Carolina and I'm proud of what we were able to accomplish with this amendment today. I realize there are still those out there who would like to see a bright line 18 bill, but I believe the passage of this legislation is a huge win for North Carolina. I hope others see it that way as well."
Senate Bill 35, as amended, would:
• Eliminate 14-and-15-year olds from marrying with no exceptions;
• Raise the legal marriage age in North Carolina up from age 14 to age 16 with parental consent or
judicial authorization; and
• Allow for minors aged 16 and 17 to marry an individual no more than 4-years older with parental
consent or judicial authorization