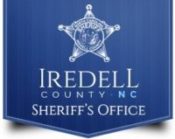 FROM STAFF REPORTS
A 36-year-old man faces several drug charges after an Iredell County Sheriff's Office deputy found methamphetamine in a vehicle after responding to suspicious person report at a home off Pisgah Church Road.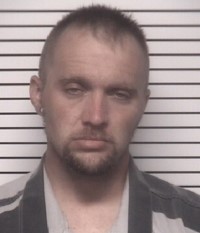 Sheriff Darren Campbell announced the arrest of Pinnacle resident Christopher Dean Owens in a news release on Thursday.
On Tuesday, August 31, Sgt. Ernie Line responded to a report of of suspicious people walking around an abandoned residence at 420 Pisgah Church Road, Campbell said.
When Sgt. Line arrived on scene, he located a male and female sitting in a white passenger car which was backed into the driveway of the residence, according to the news release.
The sergeant made contact with Owens, who said that he nor the female knew who owned the property and they were just out walking around the residence.
While speaking with Owens, Sgt. Line observed marijuana in plain view inside the vehicle, Campbell said.
Deputies then conducted a search of the vehicle and found 14.95 grams of methamphetamine and marijuana, along with items of drug paraphernalia, according to the news release.
Owens was arrested on scene and taken to the Iredell County Detention Center, where he was charged with Felony Possession with Intent to Sell, or Deliver Methamphetamine, Felony Possession of Methamphetamine, Misdemeanor Possession of Marijuana, and two counts of Misdemeanor Possession of Drug Paraphernalia.
Magistrate Chambers issued a $30,000 secured bond on these charges.