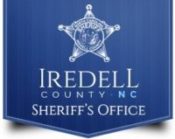 FROM STAFF REPORTS
A Statesville man was jailed without bond for violating the conditions of a Domestic Violence Protection Order following his arrest.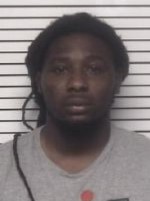 Iredell County Sheriff Darren Campbell announced the arrest of Jacobie Obrian Cauthen, 31, in a news release Thursday morning.
Deputy D.R. Caskaddon, who assigned to the ICSO Aggressive Criminal Enforcement Team conducted a traffic stop on a vehicle on Garner Bagnal Boulevard on May 10 after observing the vehicle fail to stop at a traffic light, Campbell said.
The deputy asked Cauthen, who was driving the vehicle, to walk back to the patrol car while he checked his vehicle information.
During the initial investigation, Cauthen was found to have a bag of marijuana in his pants pocket, according to the news release. During a subsequent search of the vehicle, the deputy found cocaine and a handgun concealed between the front seats, Campbell said.
Caskaddon then learned that Cauthen has an active Domestic Violence Protection Order in place which prohibits him from possessing a firearm, according to the news release.
Cauthen was then placed under arrest and transported to the Detention Center, where he appeared before Magistrate Tutterrow.
The magistrate determined that Cauthen also had a Pretrial Release Order separate from the protection order that did not allow possession of a firearm until the matter had been resolved. A preset bond of $250,000 was set on that charge. Tutterrow also found probable cause for felony possession of firearm with a Domestic Violence Protection Order in place and felony possession of cocaine. Cauthen received no bond on the protection order violation and a $1,000.00 bond on the possession of cocaine charge.
Cauthen received citations for misdemeanor possession of marijuana, misdemeanor possession of drug paraphernalia, misdemeanor possession marijuana paraphernalia and carrying a concealed handgun.
Cauthen is currently being held at the Detention Center.