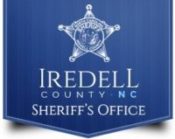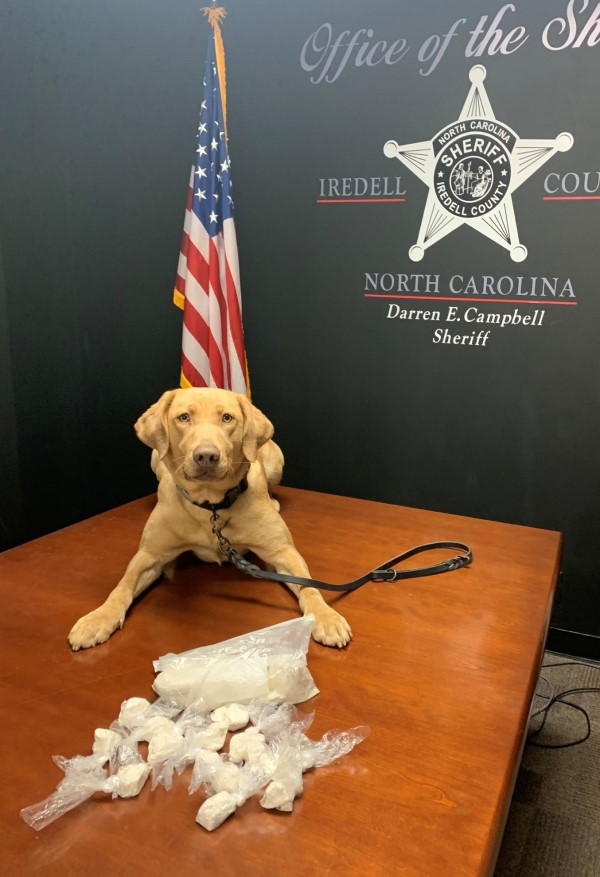 FROM STAFF REPORTS
Two men face drug trafficking charges after Iredell County Sheriff's Office deputies seized more than $60,000 worth of cocaine following a vehicle stop on Interstate 77.
Sheriff Darren Campbell announced the arrests of Kevin James Davis, 54, of Columbia, S.C., and Jamaal Lee Fairfax, 36 of Fairchance, Pa., in a news release.
On Tuesday, March 2, deputies assigned to the ICSO Interstate Criminal Enforcement Team conducted a traffic stop on a 2021 Hyundai on northbound I-77 at the 68 mile marker for a traffic violation, Campbell said.
After approaching the vehicle, the deputies encountered Fairfax, who was driving the vehicle, and Davis, who was a passenger, according to the news release.
The deputies asked Fairfax to exit the vehicle so they could speak with him about the violation. While Fairfax was getting out of the vehicle, the deputies saw Fairfax appear to throw an unknown object into the driver's seat, Campbell said.
K-9 "Connie," one of the ICSO's newest dogs, was then called to the scene to assist with the traffic stop and gave a positive alert on the vehicle, according to the news release.
After Connie gave the positive alert, Davis was asked to step out of the vehicle. During a pat down of Davis, deputies found a small amount of marijuana and an unknown powder substance was located on him, Campbell said.
Davis was then detained in handcuffs and placed in a patrol vehicle.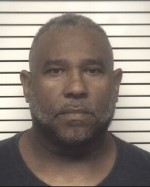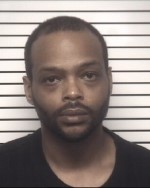 Deputies then searched the Hyundai and found a large amount of suspected cocaine in a food saver bag located inside an overnight bag on the rear seat, according to the news release.
A total of 660 grams, or 1.47 pounds, of cocaine, and 10 grams of marijuana were seized, Campbell said. The cocaine has an estimated street value of over $60,000.
Fairfax and Davis were placed under arrest and transported to the Iredell County Detention Center, where each was charged with felony trafficking ocaine by transportation, felony trafficking cocaine by possession, felony possession with intent to sell or deliver cocaine, felony maintaining a dwelling or vehicle for the sale or use of a controlled substance, and two misdemeanor drug offenses.
Both Fairfax and Davis appeared before Magistrate H. Callejas, who issued each suspect a $200,000 secured bond on these charges. Both subject have multiple felony convictions, according to the ICSO.