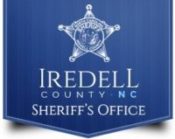 FROM STAFF REPORTS
A Statesville man faces nine felony charges after being tied to a string of larcenies in the Troutman and Mooresville areas.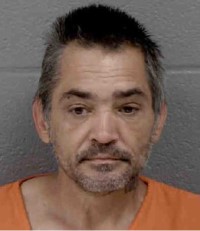 Iredell County Sheriff Darren Campbell announced the arrest of Richard Todd Waugh, 48, in a news release Wednesday.
Iredell County Sheriff's Office patrol deputies responded to a report of a larceny in the Covedale Court south of Troutman stated on Thursday June 17. The victim told deputies that his security system captured video of a white man driving a gold Pontiac passenger car stealing a package from the front porch of his home, according to the news release.
On Friday, June 18, the ICSO received a report about break-ins from the Exit 42 Self Storage located at 139 Houston Road near Troutman. When deputies arrived, they learned several storage units had been broken into, Campbell said. Video footage from surveillance cameras showed a white man in a gold Pontiac passenger car breaking into the units, according to the news release.
ICSO Detective Kevin Sherard was assigned the cases and quickly determined that the suspect was the same person in both crimes.
Another breaking and entering was reported at Rowboat Dock & Dredge located at 858 Williamson Road near Mooresville. Detective Sherard met with ICSO Deputy Jacob Young at this scene. Surveillance footage showed the same suspect was also responsible for the theft of large amount of tools, Campbell said.
During the investigation, Sherard identified the suspect in these cases as Waugh, the sheriff said. Associates of Waugh confirmed he was driving a gold Pontiac Grand Prix, according to the news release.
The detective also discovered that Waugh had pawned tools in Statesville. These items were recovered.
Based on evidence obtained in these investigations, Sherard obtained multiple felony arrest warrants for Waugh.
On Thursday, June 24, Waugh was found sleeping in the Pontiac Grand Prix and arrested in Mecklenburg County, according to the news release. He was charged with three counts of felony larceny, three counts of felony breaking and entering, two counts of felony larceny after breaking and entering, misdemeanor first-degree trespass, and felony obtaining property by false pretense these charges.
Waugh was given an $11,500 secured bond by a Mecklenburg County magistrate.