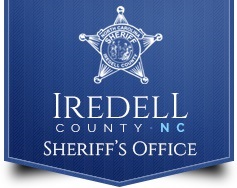 FROM STAFF REPORTS
A Stony Point man faces charges of human trafficking, kidnapping and numerous sex offenses following an ongoing investigation by the Iredell County Sheriff's Office.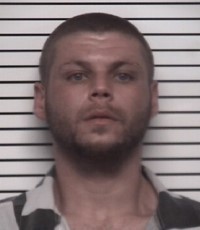 Sheriff Darren Campbell announced the latest charges against William Joshua Byard, 30, of Calhoun Road in a news release Monday.
The ICSO began investigating on September 12 after a report was filed in reference to two females being sexually assaulted by Byard, according to the news release. The case was assigned to Detective Sergeant K. Campbell of the Special Victims Unit.
One of the victims, who is a minor, reported during an interview that she was sexually assaulted and identified Byard as the perpetrator, according to the news release. The second victim also reported being sexually assaulted by Byard, the sheriff said.
Based on evidence and statements gathered throughout the investigation, Detective Campbell obtained warrants chargining Byard with two counts of human trafficking, felony statutory rape of a minor 15 years of age or less, and felony kidnapping.
During the investigation, the detective also learned that Byard had violated a domestic violence protection order, according to the news release. Due to Byard violating the domestic violence protection order and having already been convicted for violating the protection order in the past, Detective Campbell obtained another warrant charging Byard with felony stalking, the sheriff said.
Byard was served these warrants on November 10 at the Iredell County Detention Center, where he was being held on unrelated charges. The suspect was taken before Magistrate Callejas, who set his boond at $1 million.
While investigating this case, Detective Campbell discovered new evidence of a crime involving Byard that was first reported on October 31, 2019. That the case from 2019 was closed due to the victim not being prepared to speak about the allegations made against Byard, the sheriff said.
Detective Campbell located the victim of the previous case who is now an adult and was able to conduct an interview. Evidence was discovered that corroborated details provided by the victim in this interview, according to the news release.
Based on the evidence obtained throughout this investigation, Detective Campbell obtained six felony charges chargining Byard with felony sexual activity by a substitute parent.
On November 13, Byard was taken before Magistrate Thompson at the Iredell County Detention Center, where his bond was served with the additional charges. His bond was increased to $1.3 million.
Byard's criminal history includes the following charges: three separate convictions for Violation of a Domestic Violence Protection Order; Felony Stalking; Assault on a Female; Second-Degree Trespassing; two separate convictions of Simple Assault; two convictions of Injury to Personal Property; Simple Possession of Schedule VI, Possession of Drug Paraphernalia, Resisting a Public Officer, Breaking and Entering; and two convictions of Larceny.