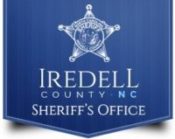 FROM STAFF REPORTS
A 34-year-old man was charged with breaking into a church parsonage following an investigation by the Iredell County Sheriff's Office.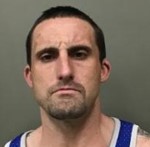 Sheriff Darren Campbell announced the arrest of Corey Allen Richardson in a news release Monday morning.
The ICSO received a call about 1 a.m. on March 16 about a burglary in progress at 498 Hill Farm Road in northwestern Iredell County. The victim reported that someone was trying to get into the house from the garage door, Campbell said in the news release.
Deputies arrived and secured the scene and checked the area for the suspect, who had already left the area. Detectives and crime scene investigators responded to gather evidence and witness statements.
Detectives were able to locate video footage from Pisgah United Methodist Church. A photo of the suspect and a vehicle were obtained. The vehicle was determined to be a 2010 or 2011 teal Toyota Camry.
Photos of the vehicle and suspect were put on both the Iredell County Sheriff's Office and Alexander County Sheriff's Office Facebook pages. Detectives followed up on information received from witnesses that identified the suspect in the video as Richardson, who lives in Wlkes County, according to the news release.
Detective Melody Jennings obtained an arrest warrant charging Richardson with first-degree burglary.
Richardson was served with that warrant on April 13. He received a $15,000 secured bond and is being held at the Wilkes County Detention Facility.
According to the ICSO, Richardson's criminal convictions incoude Misdemeanor Possession of a Deer Taken in Closed Season, Misdemeanor Simple Worthless Check, Misdemeanor Common Law Forgery, Misdemeanor Drug Paraphernalia, Misdemeanor Receiving Stolen Goods, Multiple counts of Driving While Impaired, Misdemeanor Larceny, Multiple counts of Misdemeanor Flee To Elude Arrest, Multiple counts of Felony Possession with Intent to Manufacture, Sell and Deliver Schedule II, Misdemeanor Fraud Disposal Mortgage Property, Misdemeanor Shoplifting Concealment of Goods, Misdemeanor Defrauding Drugs/Alcohol Screen Test, Felony Attempted Possession of a Firearm by Felon, Multiple Felony Breaking and Entering.