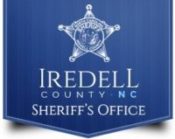 FROM STAFF REPORTS
A Hudson man faces drug trafficking charges after Iredell County Sheriff's Office deputies seized cocaine and marijuana from a vehicle after he was stopped for a moving violation on Interstate 40.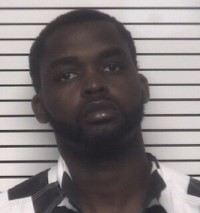 Sheriff Darren Campbell announced the arrest of Roger Oneil Thomas Jr., 27, in a news release.
Deputies assigned to the ICSO Interstate Criminal Enforcement Team observed a vehicle traveling west on Interstate 40 when the driver committed a traffic violation on October 7, Campbell said.
The deputies attempted to stop the vehicle by activating blue lights and siren, but the vehicle continued traveling and the driver refused to stop. The deputies followed the vehicle, which exited the interstate and continued onto Highway 21 and then turned onto Glenway Drive before stopping in a parking lot, according to the news release.
Once the vehicle stopped, the deputies approached the vehicle and took Thomas, who was driving, into custody. During the ensuing search of the vehicle, deputies located and seized 183.79 grams of cocaine and 9.8 grams of marijuana from inside the vehicle, Campbell said.
Thomas was transported to the Iredell County Detention Center, where he was charged with Felony Trafficking Cocaine by Possession, Felony Trafficking Cocaine by Transport, Felony Possession with Intent to Sell or Deliver Cocaine, Misdemeanor Possession of Marijuana, Misdemeanor Possession of Drug Paraphernalia, Misdemeanor Flee to Elude Arrest, Misdemeanor Failure to Heed for Lights and Siren, and Misdemeanor Driving While License Revoked.
Magistrate Chamber set a $250,000 secured bond on these charges.