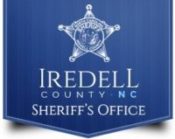 FROM STAFF REPORTS
A suspect was charged with felony secret peeping and other charges following an investigation by the Iredell County Sheriff's Office.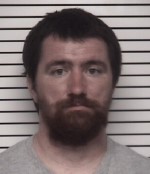 Sheriff Darren Campbell announced the arrest of Andrew Linn Vanwert, 30 in a news release Tuesday.
The ICSO began investigating on January 13 after receiving a report in reference to a camera being located in the bathroom of the suspect's residence off Statesville Highway near Mooresville, Campbell said. The investigation was assigned to Detective Jena Wabel of the ICSO Special Victims Unit.
After meeting with the reporting individual, Detective Wabel obtained a search warrant for the device, and reviewed the contents of the SD memory card. Based on the contents of the recording device, the detective obtained another search warrant for Vanwert's residence, according to the news release.
On Friday, January 22, detectives and uniformed deputies executed a search warrant at the residence and seized multiple items of evidence, Campbell said.
Based on the evidence gathered in this investigation, Wabel obtained an arrest warrant charging Vanwert with one count of felony secret peeping.
As a result of of the search warrant, Vanwert was also charged with felony possession of a stolen firearm and tw misdemeanor drug offenses.
Vanwert was transported to the Iredell County Detention Center, where Magistrate Nethken issued a $10,000 secure bond on these charges.