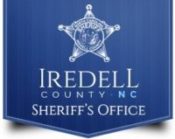 FROM STAFF REPORTS
A Stony Point man faces several charges, including felony solicitation of a minor, following an investigation by the Iredell County Sheriff's Office.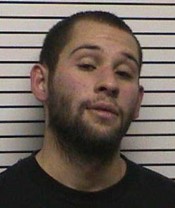 Sheriff Darren Campbell announced the arrest of Cameron Joel Faxon, 32, in a news release Tuesday.
While investigating a sexual assault involving another man in September, Detective Sgt. Katie Campbell discovered evidence of other crimes, which appeared to have been committed by Faxon in southeastern Iredell County between May and September of 2021, the sheriff said.
Detective Sgt. Campbell began conducting interviews and gathering additional evidence in the new investigation and determined was a suspect in newly identified crimes, according to the news release.
She obtained felony warrants charging Faxon with felony solicitation of a minor, felony dissemination of obscene material to a minor, misdemeanor dtalking, and two charges of misdemeanor communicating threats.
Faxon was arrested on Wednesday, December 15, and taken to the Iredell County Detention Center. He was served with his warrants and appeared before Magistrate Watkins, who issued a $100,000 secure bond on these charges.