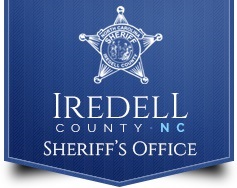 FROM STAFF REPORTS
A Mooresville teen has been charged with making a false threat of mass violence at Lake Norman High School following an investigation by the Iredell County Sheriff's Office.
The ICSO began investigating on September 21 after a school resource officer was notified after school hours of a possible threat of mass violence which occurred at Lake Norman High, Sheriff Darren Campbell said in a news release.
The school resource officer immediately notified ICSO Threat Assessment Detective Heather Little. During the ensuing investigation, detectives determined that information about the potential threat was shared through social media on "Snap Chat" and was also overheard on a bus, Campbell said.
Detectives interviewed numerous Lake Norman High students who had knowledge of the threat the same evening it was reported, according to the news release.
Detectives located the suspect at a residence and interviewed him and his parents.
As a result of this investigation, the 15-year-old male suspect is being charged with one count of felony communicating a false report of mass violence on educational property. The teen's name was withheld because he is a juvenile.
"We will not tolerate threats of violence to our students, facility members, staff members or our school properties," the sheriff said. "We will work tirelessly on any threat which comes to our attention, and will push for the proper punishment to be handed out by our court system in these cases.
"I am proud of the way our Threat Assessment Detective and our other detectives handled this case in a timely and efficient manner. As we have seen so far this school year, there have been two school shootings in North Carolina, " Campbell added. "By starting an investigation as soon as we receive information, we can hopefully head off any additional acts of violence. This is why it is extremely important for students and parents to say something if they see or hear anything which may involve an act of violence at a school."