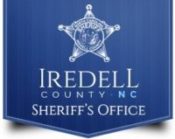 FROM STAFF REPORTS
A Troutman man faces five felony charges following an Iredell County Sheriff's Office investigation into several break-ins in western Iredell County.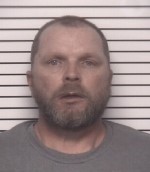 The ICSO began investigating on Saturday, March 13, after receiving reports that numerous tools and other items had been stolen from outbuildings and construction sites, Sheriff Darren Campbell said in a news release.
Detectives determined that the suspect was driving a light colored Jeep, Campebll said.
On Saturday, March 20, deputies received a report that someone was attempting to gain entry to a building located at 915 Old Mountain Road, according to the news release.
Deputies responded to the area and spoke with two witnesses, who said the suspect as driving a light silver Jeep Wrangler, Campbell said The witnesses provided the license plate number from the suspect vehicle and deputies in the area began trying to locate the Jeep, according to the news release.
The suspect vehicle was located and stopped by deputies and the driver was identified as Timothy Shane Coley, 43.
Coley was arrested on driving related offences and transported to the Iredell County Sheriff's Office.
ICSO Detectives D.C. Wyatt and A.S. Teague interviewed Coley about the breaking and enterings. Based on the evidence and statements, the detectives obtained felony arrest warrants against Coley.
Coley was taken to the Iredell County Detention Center, where he was served with his warrants and placed under a $25,000 secured bond.
Detective Wyatt executed a search warrant on Coley's residence located at 105 Spring Oaks Drive in Troutman. Additional items which had been reported stolen were located and seized, Campbell said.
Additional charged are anticipated as this investigation continues, according to the news release.
Evidence Seized by ICSO Detectives