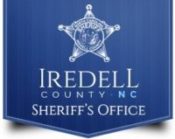 FROM STAFF REPORTS
Sheriff Darren Campbell announced nearly three dozens arrests on Tuesday as part of the Iredell County Sheriff's Office's ongoing effort to target drug dealers.
During July, August and September, ICSO narcotics Investigators arrested and charged 31 suspects who either sold directly to or made arrangements to facilitate drug sales to an undercover investigator, Campbell said in a news release.
"If these people will sell drugs to an undercover officer, they will sell to anyone, including our youngest citizens," the sheriff said.
These undercover operations and arrests create distrust and anxiety within drug dealer circles, Campbell said, which makes drug dealing an unprofitable and high-risk business.
Consistently targeting illegal drug dealers also helps reduce the number of assaults, robberies and break-ins associated with the sale of drugs, the sheriff added.
Campbell also acknowledged that drug treatment is part of the solution.
"We want reiterate our offer — if you have a drug addiction, and want help, come to our office or call us and we will assist you in getting help and treatment," he said.
The following individuals face charges: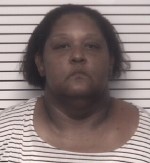 Sparkle Deon Sharpe
Age: 43
Address: Deaton Street, Statesville
Charges: Two counts of Felony Possession with Intent to Sell or Distribute a Schedule III Controlled Substance; Two Ccounts of Felony Sell or Deliver a Schedule III Controlled Substance; Felony Trafficking Heroin by Possession; and Felony Trafficking Heroin by Transportation
Bond: $600,000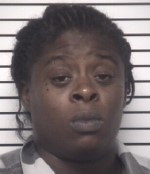 Sharon Renee Parker Davis
Age: 32
Address: 17th Avenue Northeast, Hickory
Charges: Two counts of Felony Possession with Intent to Sell or Deliver a Schedule II Controlled Substance; two counts of Felony Sell or Deliver a Schedule II Controlled Substance; Felony Trafficking Cocaine by Sale; Felony Trafficking Cocaine by Possession; Felony Trafficking Cocaine by Transportation; Felony Trafficking Crystal Methamphetamine by Sale; Felony Trafficking Crystal Methamphetamine by Possession; Felony Trafficking Crystal Methamphetamine by Transportation
Bond: $430,000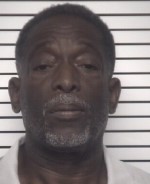 Lenzell Boddie Jr.
Age: 62
Address: Wilmington Avenue, Statesville
Charges: Two counts of Felony Possession with Intent to Sell or Distribute a Schedule II Controlled Substance; two counts of Felony Sell or Deliver a Schedule II Controlled Substance
Bond: $53,000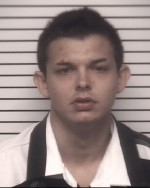 Anthony David Salkill II
Age: 21
Address: Log Cabin Road, Statesville
Charges: Felony Possession with Intent to Sell or Distribute a Schedule I Controlled Substance; Felony Sell or Deliver a Schedule I Controlled Substance
Bond: $15,000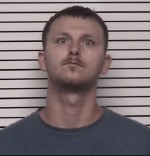 Amos Luke Fitzgerald Nichols
Age: 29
Address: Castle Creek Road, Statesville
Charges: Felony Possession with Intent to Sell or Deliver Heroin
Bond: $2,000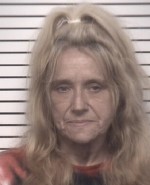 Tina May Atwell
Age: 54
Address: Ellis Road, Statesville
Charges: Felony Possession with Intent to Sell or Deliver a Schedule III Controlled Substance; Felony Sell or Deliver a Schedule III Controlled Substance
Bond: $25,000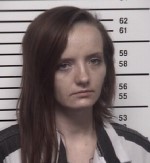 Katelynn Paige Woolledge
Age: 25
Address: Knox School Road, Cleveland
Charges: Two counts of Felony Possession with Intent to Sell or Distribute a Schedule III Controlled Substance; two counts of Felony Sell or Deliver a Schedule III Controlled Substance
Bond: $20,000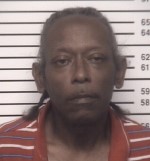 Leonard Richard Thomas
Age: 53
Address: Deaton Street, Statesville
Charges: Two counts of Felony Possession with Intent to Sell or Distribute a Schedule II Controlled Substance; two counts of Felony Sell or Deliver a Schedule II Controlled Substance; Felony Maintaining a Dwelling, Vehicle or Place for the Use or Sale of a Controlled Substance
Bond: $10,000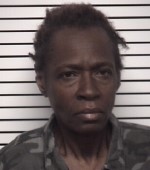 Lillie Mae Scott
Age: 67
Address: Holland Drive, Statesville
Charges: Two counts of Felony Possession with Intent to Sell or Distribute a Schedule II Controlled Substance; two counts of Felony Sell or Deliver a Schedule II Controlled Substance
Bond: $7,500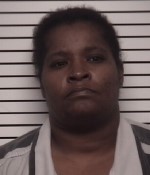 Markesha Alberta Daniels
Age: 42
Address: 5th Street, Statesville
Charges: Two counts of Felony Possession with Intent to Sell or Distribute a Schedule II Controlled Substance; two counts of Felony Conspiracy to Sell or Deliver a Controlled Substance
Bond: $10,000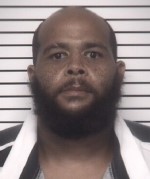 Corry Tionne Summers
Age: 37
Address: Beauty Street, Statesville
Charges: Felony Obtaining Property by False Pretenses; Felony Conspire to Sell or Deliver a Controlled Substance
Bond: $30,000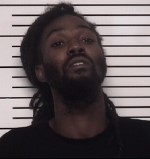 Untre Labron Millsaps
Age: 23
Address: Diamond Street, Statesville
Charges: Three Counts of Felony Possession with Intent to Sell or Distribute a Schedule II Controlled Substance; three counts of Felony Sell or Deliver a Schedule II Controlled Substance
Bond: $30,000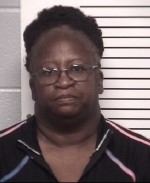 Pamela Yvette Moses
Age: 59
Address: Doubletree Drive, Statesville
Charges: Three counts of Felony Possession with Intent to Sell or Distribute a Schedule II Controlled Substance; three counts of Felony Sell or Deliver a Schedule II Controlled Substance
Bond: $7,500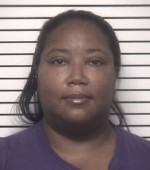 Yolanda Ramseur Allison
Age: 43
Address: North Patterson Street, Statesville
Charges: Two counts of Felony Possession with Intent to Sell or Distribute a Schedule II Controlled Substance; two counts of Felony Sell or Deliver a Schedule II Controlled Substance
Bond: $10,000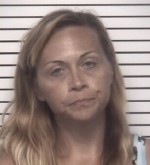 Stephanie Michelle Blankschen
Age: 37
Address: Horizon Drive, Statesville
Charges: Felony Possession with Intent to Sell or Distribute a Schedule III Controlled Substance.
Bond: $2,500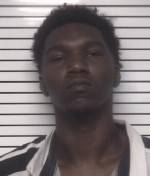 Jaleel Marquis Phifer
Age: 23
Address: JC Circle, Mooresville
Charges: Two counts of Felony Possession with Intent to Sell or Distribute a Schedule II Controlled Substance; two counts of Felony Sell or Deliver a Schedule II Controlled Substance
Bond: $45,000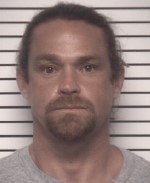 Kristopher Benjamin Henson
Age: 41
Address: Normandy Road, Denver
Charges: Felony Possession with Intent to Sell or Deliver a Schedule II Controlled Substance
Bond: $20,000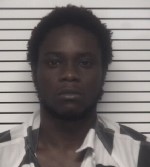 Christopher David Quattlebaum
Age: 29
Address: Riverbend Road, Claremont
Charges: Three counts of Felony Possession with Intent to Sell or Distribute a Schedule II Controlled Substance; two counts of Felony Sell or Deliver a Schedule II Controlled Substance.
Bond: $7,500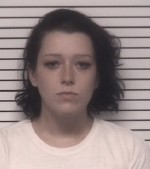 Breanna Paige Connolly
Age: 21
Address: Chenault Road, Cleveland
Charges: Felony Conspiracy to Sell a Schedule II Controlled Substance
Bond: $2,000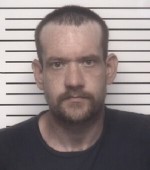 Jeremy Lee Lewis
Age: 38
Address: Buffalo Shoals Road, Statesville
Charges: Felony Possession with Intent to Sell or Distribute a Schedule II Controlled Substance; Felony Sell or Deliver a Schedule II Controlled Substance
Bond: $25,000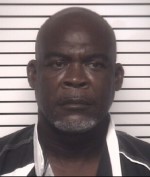 Anthony Eugene Ikard
Age: 62
Address: 8th Street, Statesville
Charge: Felony Possession with Intent to Sell or Deliver a Schedule II Controlled Substance.
Bond: $7,500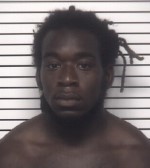 Christopher Jermychel Berryman
Age: 26
Address: Mebane Street, Mooresville
Charges: Felony Possession with Intent to Sell or Deliver a Schedule VI Controlled Substance; Felony Sell or Deliver a Schedule VI Controlled Substance
Bond: $10,000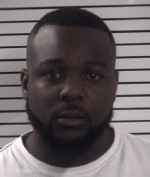 Lavarious Martell Stewart
Age: 28
Address: Blackwelder Drive, Davidson
Charge: Felony Possession with Intent to Sell or Deliver a Schedule II Controlled Substance
Bond: $3,000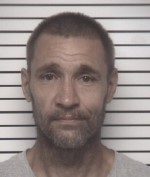 Scottie Franklin Greer
Age: 49
Address: Skyuka Road, Statesville
Charge: Felony Possession with Intent to Sell or Deliver a Schedule VI Controlled Substance.
Bond: $25,000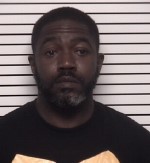 Eugene Lee Hughes
Age: 39
Address: Davie Avenue, Statesville
Charge: Felony Possession with Intent to Sell or Deliver a Schedule II Controlled Substance
Bond: $10,000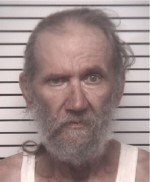 Jimmy Ray Terrell Jr.
Age: 55 Years Old
Address: Deaton Street, Statesville
Charges: Two counts of Felony Possession with Intent to Sell or Deliver a Schedule II Controlled Substance; two counts of Felony Sell or Deliver a Schedule II Controlled Substance
Bond: $2,500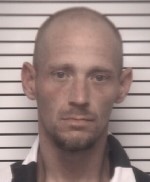 Matthew Gaines Suber
Age: 38
Address: Old Wilkesboro Road, Statesville
Charges: Felony Possession with Intent to Sell or Deliver a Schedule II Controlled Substance; Felony Sell or Deliver a Schedule II Controlled Substance
Bond: $10,000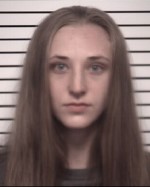 Ashlynn Rae Hatfield
Age: 22
Address: Oak Breeze Drive, Mooresville
Charges: Two Counts of Felony Conspire to Sell or Deliver a Schedule II Controlled Substance
Bond: $5,000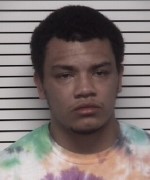 Eric Joseph Bone
Age: 20
Address: Karlyn Court, Mooresville
Charges: Two counts of Felony Possession with Intent to Sell or Deliver a Counterfeit Controlled Substance; two counts of Felony Sell or Deliver a Counterfeit Controlled Substance
Bond: $50,000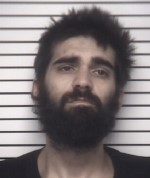 Cody Allen Hudgins
Age: 29
Address: Miller Farm Road, Statesville
Charges: Three Counts of Felony Possession with Intent to Sell or Deliver a Schedule II Controlled Substance
Bond: $25,000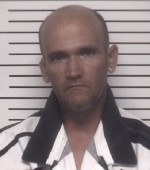 William Brent Christy
Age: 37
Address: Lipe Road, Troutman
Charge: Felony Possession with Intent to Sell or Deliver a Schedule II Controlled Substance
Bond: $20,000