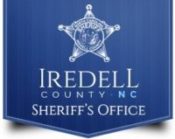 FROM STAFF REPORTS
A verified gang member who is on probation for assault faces prosecution for fraud following an investigation by the Iredell County Sheriff's Office.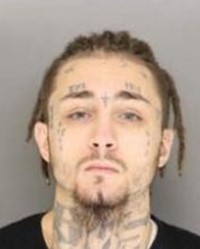 Sheriff Darren Campbell announced the arrest of Harry Michael Fahy, 25 of Albemarle in a news release Tuesday.
The ICSO began investigating on September 26, 2020, after receiving a report in reference to an online scam involving an advertisement on Facebook Marketplace, Campbell said.
Detective Craig Scannella with the ICSO Economics Crime Unit was assigned to investigate the report. After interviewing the victim, several witnesses, and detectives from South Carolina, Scannella verified information about the suspect being responsible for scamming individuals, according to the news release.
Detective Scannella obtained various records from an internet service provider after obtaining a search warrant, Campbell said.
Based on all of the evidence, Scannella charged Fahy with one count of felony obtaining property by false pretense. Fahy was already incarcerated in the Moore County Detention Center. He was served with the felony charge there and received a $20,000 bond for all of his charges.
According to the ICSO, Fahy's criminal record includes the following charges: Misdemeanor Possession of Stolen Goods, Misdemeanor Assault, Misdemeanor Larceny, Felony Robbery with a Dangerous Weapon, four counts of Misdemeanor Assault on a Female, Misdemeanor Assault Inflicting Serious Injury, Misdemeanor Second-Degree Trespassing, Misdemeanor Injury to Personal Property, and Misdemeanor First-Degree Trespassing.
Fahy is currently on probation for two counts of Assault on a Female, Damage to Property, and Assault Inflicting Serious Bodily Injury.
He is a verified member of the Aryan Brotherhood Gang, according to the N.C. Department of Adult Corrections.