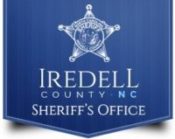 FROM STAFF REPORTS
A woman faces a felony charge of sharing private images of another person on social media following an investigation by the Iredell County Sheriff's Office.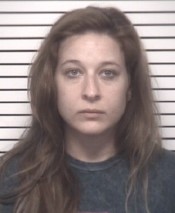 Sheriff Darren Campbell announced the arrest of Anna Grace Money in a news release Monday afternoon.
The ICSO begn investigating on March 29 after receiving a harassment report, Campbell said.
The victim reported that Money had made threats to post illicit images of her onto social media, according to the news release. After the threat was made, the victim discovered the images had been posted on social media, Campbell said.
The case was then assigned to Detective Sergeant Katie Campbell of the Special Victims Unit for further investigation.
Detective Sergeant Campbell collected evidence and spoke with witnesses. As a result of the investigation, she charged Money with felony disclosure of private images and misdemeanor repeated use of an electronic device to harass
Money, who lives off Treeline Drive in eastern Iredell County, was arrested on April 10 and taken to the Iredell County Detention Center, where the she was served with the arrest warrant. She received a $5,000 secured bond from Magistrate Nethken.
The case is still under investigation and more charges may be filed, Campbell said.