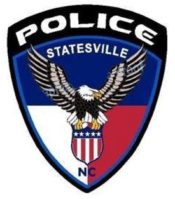 FROM STAFF REPORTS
Four suspects face charges they conspired to kidnap a teenage girl following an investigation by the Statesville Police Department. The teen was found in Florida.
The SPD announced the arrests of Statesville residents Paul Wayne Thompson, 77, and Lewis Leslie Lyons, 44, and Olin residents Laurie Faye Thompson, 43, and Skyler Patrick Haneline, 24, in a news release Tuesday.
The SPD began investigating on Saturday, March 13, after receiving a report about a 15-year-old runaway, according to the news release.
Officers were dispatched to 487 North Center Street and subseqeuntly searched the surrounding area and locations frequented by the teen but were unsuccessful in locating her.The investigtion was then turned over to Cpl. Gomez and Cpl. Falls in the Investigations Division continued the investigation. They were assisted by the Davie County Department of Social Services, which provided numerous leads and information about persons.
Information obtained during the investiation led Gomez and Falls to believe the teen had been transported from Statesville to a home in Pasco County, Fla., by Paul Wayne Thompson, according to the news release.
Thompson has no family relationship with the juvenile. The SPD corporals also determined additional family members of Thompson, who are not related to the juvenile, had assisted the juvenile in running away from her residence and had obstructed SPD efforts to locate the juvenile, police said.
On Wednesday, March 17, Gomez contacted deputies at Pasco County Sheriff's Office in Florida and provided deputies with a possible location of the juvenile. Deputies located Paul Wayne Thompson at this address, and after a short interview, Thompson admitted the juvenile was inside the residence, police said.
Deputies found the juvenile inside the home and arrested Thompson on the scene.
Davie County DSS personnel arranged for the juvenile to transportation back to Statesville.
Gomez obtained warrants charging Paul Wayne Thompson with felony abduction of a child, felony conspiracy to abduct a child, transporting the child to Florida, and misdemeanor contributing to the delinquency of a juvenile. He is being held in the Pasco County Jail pending extradition to Statesville.
Warrants were also obtained charging Laurie Faye Thompson, Skyler Patrick Haneline, and Lewis Leslie Lyons with felony conspiracy to abduct a child, misdemeanor contributing to the delinquency of a juvenile and resist, obstruct and delay an officer. The three suspects were arrested, and each received a $5,000 secured bond.
Kidnapping Suspects