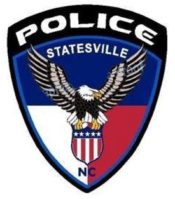 FROM STAFF REPORTS
A juvenile suspect has been detained in connection with a shooting that occurred early last month on Rolling Lane in Statesville.
The Statesville Police Department announced the arrest of a 16-year-old suspect in a news release on Friday. The suspect, whose name was withheld, was being detained in a juvenile facility in Charlotte, police said.
SPD officers responded to 1404 Rolling Lane on June 2 after receiving a report of an assault with weapons, according to the news release.
When officers arrived on the scene, they located one victim suffering from three gunshot wounds, police said.
Iredell County Sheriff Office deputies and personnel from the Statesville Fire Department and Iredell County EMS provided medical care to the victim. The victim was transported to Wake Forest Baptist Medical Center for medical treatment and has since been released from the hospital.
The SPD did not release the age or identity of the victim.
Investigators conducted numerous interviews with witnesses and collected evidence. Based on the investigation, they determined two suspects were responsible for the shooting, according to the news release.
Investigators positively identified the 16-year-old as one of the suspects on Friday and obtained a secure custody order.
This investigation is currently ongoing. Anyone with information about this shooting or other criminal activity is asked to contact the Statesville Police Department at 704-878-3406.