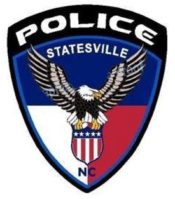 FROM STAFF REPORTS
A Walkertown woman faces an attempted murder charge in Iredell County after ran her boyfriend over multiple times with a vehicle, according to Statesville police.
The Statesville Police Department announced the arrest of Piper Michelle Ritchey, 21, in a Facebook post on Friday.
About 10:57 a.m. Friday, SPD officers responded to a report of subject who had been hit by a vehicle on the entrance ramp to Interstate 40 east from Highway 90, police said.
Patrol officers were met at the scene by Ritchey, who stated that she had hit her boyfriend with her vehicle, police said.
SPD investigators and members of the Forensics Unit processed the scene and collected evidence, including a video from a nearby business that showed Ritchey operating a vehicle that struck her boyfriend, police said.
After hitting the man the first time with her vehicle, Ritchey backed the vehicle up and then drive forward and hit him again and completely ran him over, police said.
The man, whose name was not released by the SPD, was transported to Wake Forest Baptist Medical Center with multiple traumatic injuries, police said.
Ritchey was arrested and taken before a magistrate and charged with attempted murder and assault with a deadly weapon with intent to kill inflicting serious bodily injury. She is being held at the Iredell County Detention Ceter without bond.