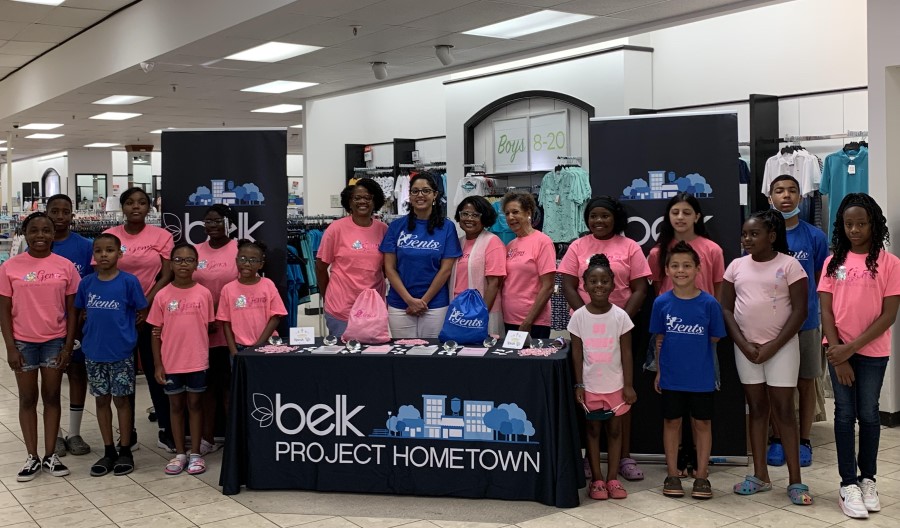 FROM STAFF REPORTS
Speak Life and Live has received some financial support for its mentoring and tutoring programs.
Belk has partnered with nonprofit organization and on Friday presented Executive Director Leslie Morrison with a check for $15,000.
"We're grateful for this partnership. Belk has stepped in to help us and support one of the camps that we're doing this summer and the work that we're doing in the community," Morrison said.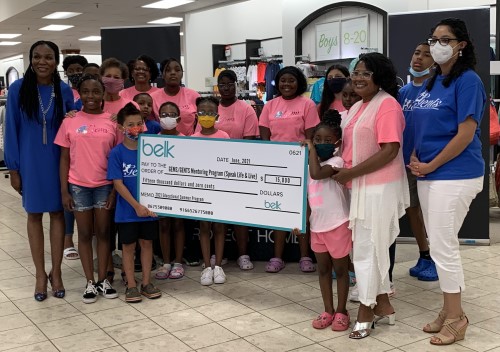 Sylvia Rhodes-Gainey, manager of the Belk store in Elkin, said she hopes the grant would help the nonprofit expand its reach.
"I hope this entices other counties to get on board with this program," Rhodes-Gainey said. "There's definitely a need."
Established five years ago in Statesville, Speak Life and Live is dedicated to expanding youths' educational opportunities and encouraging them to complete school.
The nonprofit has two signature mentoring programs called Growing, Empowering, Mentoring, for Success (GEMS) and Growing, Empowering, Nurturing, Transforming, for Success (GENTS).
During the pandemic, Speak Life and Live offered ZOOM camps. This summer they are providing in-person enrichment opportunities, including a summer camp in conjunction with Success Institute.
According to Morrison, the pandemic caused deep, "horrific" learning gaps for many Iredell County students and resulted in many seniors failing to meet graduation requirements.
"We've stepped up with our mentoring and tutoring program in the schools. Also, with (Statesville) Senior High to get those students on grade level to graduate," she explained.
At the end of May, the nonprofit helped 22 seniors get back on track to graduate and walk with their class.
LEARN MORE
Visit https://www.speaklifeandlive.org to learn more about Speak Life and Live.