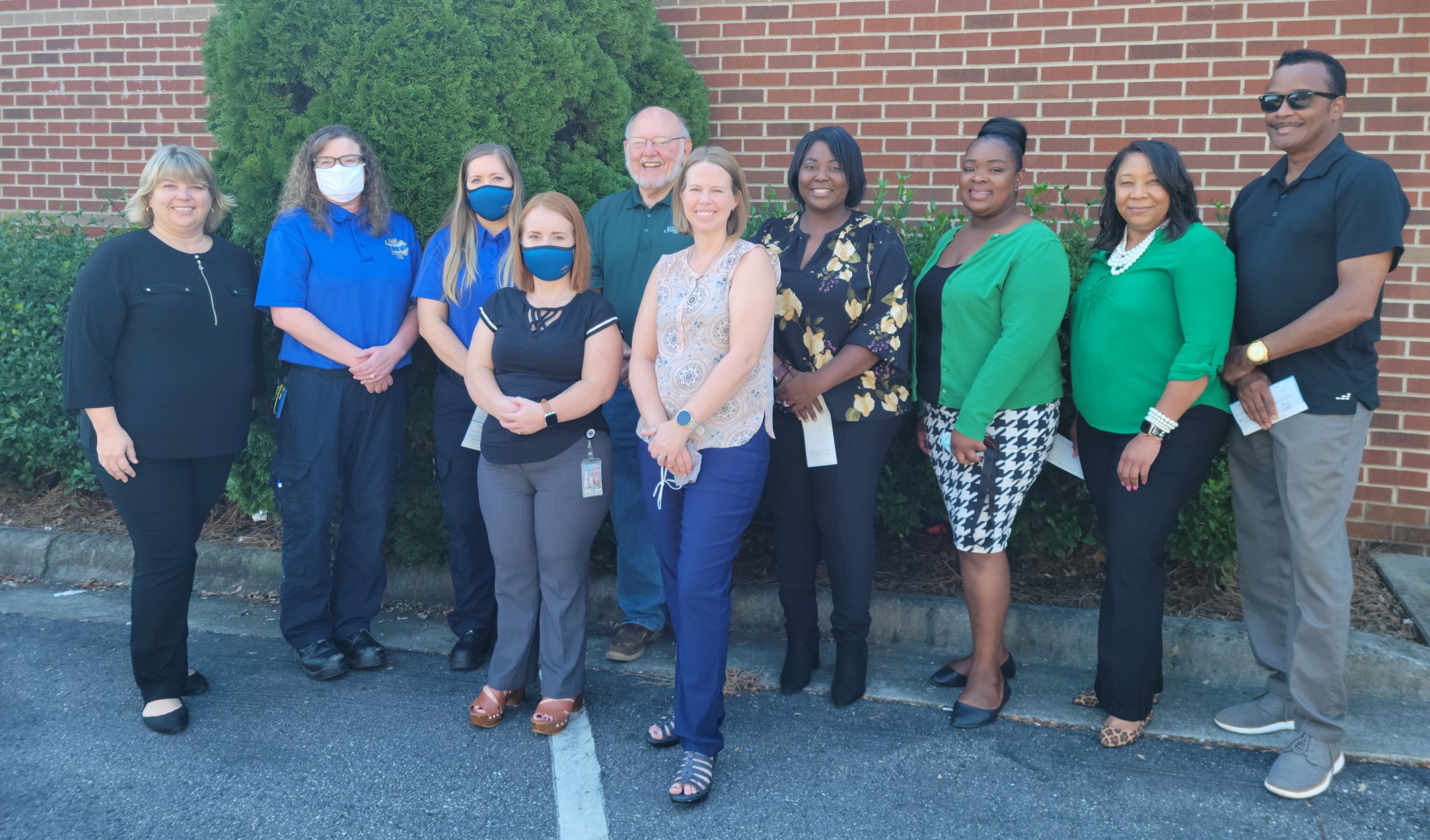 Special to Iredell Free News
The Statesville ABC Board has announced the recipients of this year's Educational Grants.
The following agencies received a share of the $90,680 total contribution:
♦ Aftershock Youth Empowerment,
♦ Boys and Girls Club of the Piedmont,
♦ Fifth Street Shelter Ministries,
♦ Iredell County Emergency Medical Services (EMS) Community Response Support Team,
♦ Piedmont Mediation Center,
♦ Pharos Parenting (formerly SCAN of Iredell), and
♦ Speak Life and Live.
Each year the Statesville ABC Board receives requests from local agencies involved in the assessment, intervention, treatment and referral of alcohol- and drug-related issues in the community.
The board then interviews the agency representatives to hear more about their programs before making their decision.
"Our Education Grants are one of the best examples of how local ABC profits make a difference in our community," said David Pope, Statesville ABC Board chairperson. "These seven agencies are working every day to help with and prevent substance abuse issues. We greatly appreciate the impact they are having on so many lives."
Speak Life and Live is a first-time recipient of the ABC Educational Grant. It was established in 2016 to help youth by building strong life foundations. One of its programs, Gems and Gents, focuses on making healthy decisions.
"This (ABC Educational) grant will allow us to help young people learn the importance of healthy decisions including education on alcohol, substance abuse and peer pressure," said Leslie Morrison, executive director of Speak Life and Live.
The Educational Grants help fund the EMS Community Response Team, a program that offers support to individuals and families impacted by substance abuse issues.
Iredell EMS Director Blair Richey explained that the ABC funding "has played a significant role in our program over the last few years and we're extremely grateful to have the ability to continue those efforts over the next year. … This grant opportunity has enabled our team to help anyone who is struggling with alcoholism or substance use disorder and their families, to educate the public on alcoholism and substance use disorder, and to bring hope to those who feel hopeless while battling these deadly diseases."
The funds awarded by the ABC Board are used by Pharos Parenting to provide parenting classes for families dealing with substance abuse and recovery and help fund in-home parent aides for families wanting to improve their parenting skills and break the cycle of abuse. Aftershock Youth Empowerment is receiving funding to be used for substance abuse and alcohol education workshops and events for students in Iredell County.
Piedmont Mediation uses the ABC Educational funds for its youth programs that involve restorative justice principles, including Clean Teens Workshops, Teen Court, and Youth Offender Diversion Alternative. With the help of the ABC Educational funding, the Boys and Girls Club of the Piedmont offers SMART Moves program for elementary and middle school students. This is a prevention and education program that addresses alcohol and drug use by engaging youth in educational and fun activities that illustrate the risks taken using alcohol and/or illicit drugs.
It is estimated that 80 percent of those served at Fifth Street Ministries have an addiction to alcohol and/or drugs, or at least have a problem with overuse of those substances. The ABC Educational funding is used to support Fifth Street's therapy program that gets at the core issues leading to addiction or substance overuse.
"Our commitment is to provide empowerment, support, encouragement, and acceptance for them to find a substance free life and hope for the future," explained Amy Freeze, Fifth Street director of development.
"The ABC Board is very appreciative of the work these organizations do to help with and prevent substance abuse issues," said Tip Nicholson, general manager of the Statesville ABC Board. "The board is diligent in running an efficient operation so that we can put money back into the community."