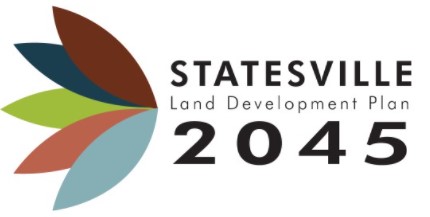 Special to Iredell Free News
The City of Statesville's 16-year old Land Development Plan is getting a make-over.
After months of study, research, public meetings, surveys, and discussion, the Planning Board and City Council will receive an overview of the LDP's recommended goals and priorities for the City's future growth during a joint meeting.
The joint meeting will be held in Council Chambers in City Hall on Monday, October 4, at 5 p.m. The meeting provides an opportunity for these leaders to ask questions and give their input prior to the public hearing and first reading.
The meeting will be broadcast live on cable channel 20 and the City's Youtube Channel (www.statesvillenc.net/live).
Although there is not an opportunity for the public to speak at the October 4 meeting, the public can send their comments and questions to dcole@statesvillenc.net, and will be able to speak at the Planning Board courtesy hearing on October 26 and the City Council public hearing on November 15. Both meetings are held in the council chambers at 7 p.m.
LEARN MORE
More information is available at www.statesvillenc.net/ldp.